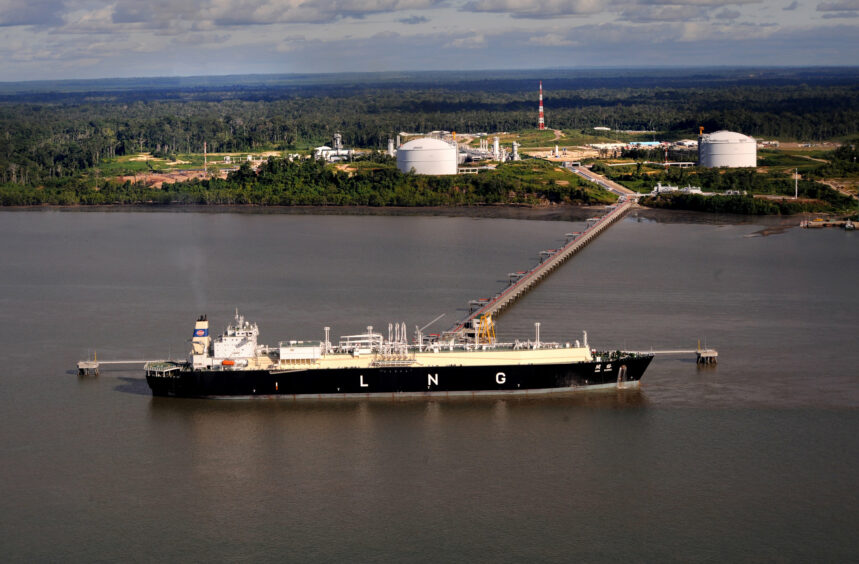 The start-up of BP's (LON:BP) Tangguh liquefied natural gas (LNG) Train 3 project, which is under construction, has again been delayed due to the pandemic. It is now expected to start up at the end of 2022, reported Indonesian upstream regulator SKK Migas.
SKK Migas deputy of operations, Julius Wiratno said that the COVID-19 outbreak at the project site had hampered completion of the project. "(Completion will be at the) end of 2022," he told news portal bisnis.com recently.
Before the latest announcement, SKK Migas had expected Train 3 at the LNG project to start-up in 2Q 2022. Construction at the project has been significantly delayed by the COVID-19 pandemic in Indonesia. Completion of the project was previously targeted for the third quarter of 2021, which already marked a delay by one year from its planned start-up after natural disasters had disrupted logistics.
A major COVID-19 outbreak hit the construction site between November 2020 and February 2021, which triggered disruption and delays.
All the delays have led to cost overruns at the expansion project and it is not yet clear who will be responsible for the resulting cost overruns. The Tangguh Train 3 expansion project comes under a cost recovery contract, meaning SKK Migas – or the government – would ultimately bear the cost, analysts at Tenggara predicted last year.
When Train 3, initially expected to cost $8 billion before any delays, eventually comes online, the total capacity at Tangguh will be 11.4 million tonnes per year. While LNG from Train 1 and Train 2 is mostly for export, 75% of LNG from Train 3 would be supplied to state utility PLN and the remaining 25% for export to Japan's Kansai Electric Power Company.
In August, BP and its Tangguh LNG partners confirmed that Indonesian oil and gas regulator SKK Migas has approved the plan of development (POD) for a key carbon capture utilisation and storage (CCUS) project at the Tangguh LNG export complex.
Recommended for you

Japan's Inpex delays Abadi LNG project in Indonesia again