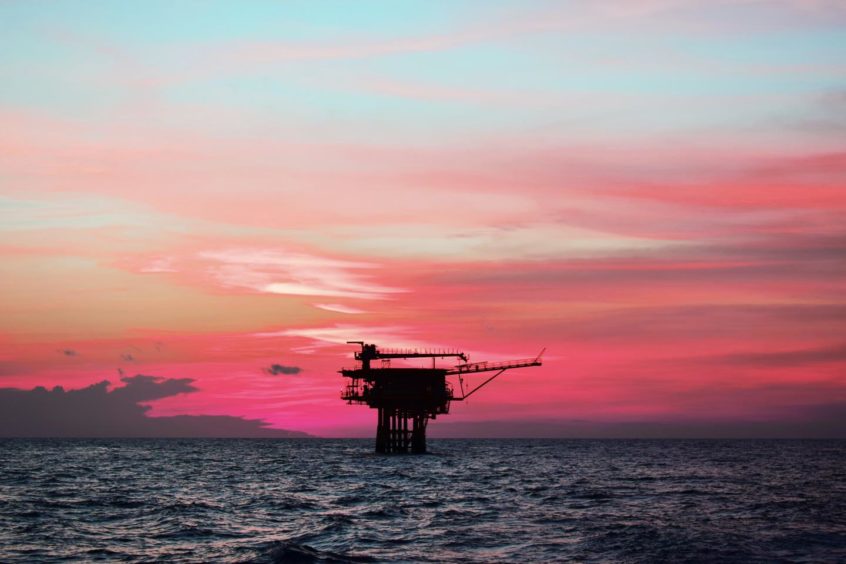 Exploration activity is set to recover in Asia Pacific this year with exciting campaigns on the horizon driven by the region's hunger for natural gas and a rising sense of urgency to prove up new resources, analysis from energy research firm Wood Mackenzie shows.
Yearly conventional exploration and appraisal well count in Asia Pacific, excluding onshore China, fell by 37% to around 350 wells in 2020, and remained at this level during 2021, even as commodity prices rebounded, Wood Mackenzie said in its latest report.
The research firm said that explorers are on the quest for quick, quality resources. "Targets have never been clearer. Companies should aim for low-carbon resources, focusing on materiality or quick commercialisation, in jurisdictions with lower geopolitical risks," said Wood Mackenzie.
"Regional players will be chomping at the (drill) bit. While some majors selectively pursue newer and/or more frontier plays, most wells will be drilled by regional players and the NOCs," added the firm.
According to Wood Mackenzie's analysis, the key campaigns include:
Potential play-openers: Harbour Energy's (LON:HBR) Timpan-1 and Repsol's (BME:REP) Rencong-1 in Indonesia's Andaman deepwater hope to unlock multi-trillion cubic feet (tcf) potential in a Late Eocene-Oligocene carbonate play off North Sumatra.
Major wells: In Malaysia, TotalEnergies' (LSE: TTE) Tepat North-1 aims to further assess the new Miocene carbonate play in Sabah deepwater, opened by the 2018 Tepat gas and oil find. Petronas will also drill in the same play. In Vietnam's Song Hong basin, Eni (BIT:ENI) will spud a wildcat testing its newly identified Miocene play, following the Ken Bau discovery (2019).
Giant wells: Western Gas' Sasanof-1 Cretaceous prospect in the North Carnarvon's deepwater expands over 400 km2 and has a pre-drill in-place estimate exceeding 10 tcf.
Emerging oil province: Santos' (ASX:STO) anticipated Dorado potential satellites, Apus-1 and Pavo-1, will guide its longer-term planning in Australia's Canning basin.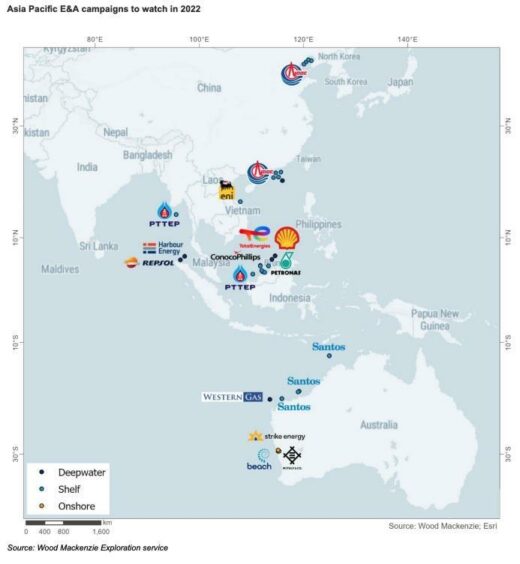 CNOOC Ltd's will also continue its search for deepwater gas (and near-field oil) in China. The busiest offshore operator in the world drills around 200 exploration and appraisal wells yearly in its backyard. Despite a pledge to increase gas' share of production, recent domestic success has been mostly near-field oil, said the research company.
"Elsewhere in Asia Pacific, the search is on for advantaged resources near producing hubs. Offshore Sarawak campaigns are led by ConocoPhillips, PTTEP and Petronas. Beach Energy, Strike Energy and Mitsui continue drilling for big gas in the onshore Perth basin," said Wood Mackenzie.