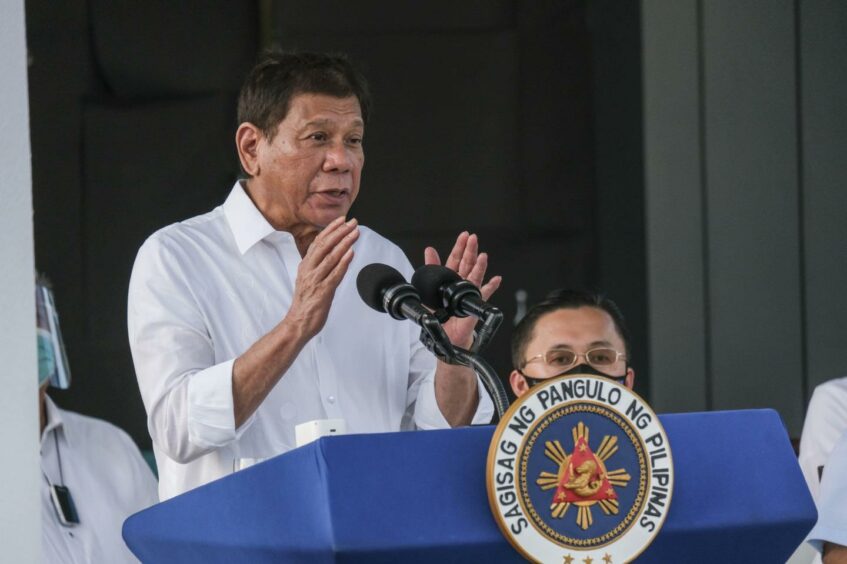 Shell's (LSE:RDSA) sale of its 45% share of the Malampaya gas project in the Philippines to Udenna Corporation for $460 million has stalled after the country's national oil company PNOC blocked the deal amid crumbling political support.
The crux of the problem appears to be that Filipino tycoon Dennis Uy, who controls Udenna and is a close ally of President Rodrigo Duterte, has fallen out of favour as politicians and powerful businessmen jockey for position ahead of presidential elections later this year.
Duterte's influence is ebbing as his terms nears its end. Indeed, risk intelligence company Verisk Maplecroft expects rival Bongbong Marcos Jr to replace Duterte in the presidential elections in June.
Crucially, politicians not aligned with Duterte have raised concerns over Udenna's technical and financial ability to operate Malampaya, the country's most important energy asset, which supplies one-fifth of the country's power needs.
"The Malampaya sale deal has been turned into a complex situation by politicians and personalities that have political, financial, and personal interests," a Manila-based industry source told Energy Voice.
Indeed, in October allegations of graft were raised over Shell's Malampaya sale – which was announced last May – against energy secretary Alfonso Cusi, Dennis Uy, as well as officials from Shell. A previous deal that saw Udenna buy Chevron's (NYSE:CVX) 45% stake in Malampaya for $565 million, which closed in March 2020, is also under scrutiny.
"Generally, it appears that multinational oil companies, especially those under US and UK jurisdictions, carry out their businesses within the bounds of laws in their home and host countries. Therefore, I am quite surprised that this deal is being put into question," added the Manila-based source.
Still, at a Senate hearing in mid-December, PNOC, which holds a 10% interest in Malampaya, publicly withheld its consent to Shell selling out to Udenna. Crucially, the NOC has decided not to buy Shell's stake itself. And so far, PNOC has refused to publicly explain its rational for blocking the sales deal.
The pressure mounting on Udenna's Uy is simply because the "president's term is ending," Gregory Wyatt, director for business intelligence at PSA Philippines Consultancy, told Nikkei Asia recently.
"The Senate and everyone else become much braver at the end of a president's term," Wyatt said.
Meanwhile, Udenna said the Malampaya sale was "above board and legal and had to pass thorough scrutiny by Philippine regulators."
"All of these accusations, I think personally it's really political," said Raymundo Escalona, president of Uy's holding company Udenna, in comments to local media in November.
Uncertainty and energy security
Although the Malampaya service contract is due to end in 2024 production is projected to start slowing this year, as the resource diminishes. However, further investment could see the life of the field extended.
By acquiring operatorship of the field from Shell, including the strong Shell team, Udenna will have the experienced personnel to safely operate the field, work towards a contract extension, and secure investment to extend the life of Malampaya, which would be positive for the Philippines energy security.
"The key factor in keeping output steady will be maintaining investment. Uncertainty over the ultimate operator could hinder this," Andrew Harwood, Asia Pacific research director at Wood Mackenzie, told Energy Voice.
Moreover, production is already struggling at Malampaya, threatening the country's energy security. Local Utility First Gen, which relies on gas from Malampaya to fuel its power plants, last year had to import a record amount of condensate to supplement supplies from Malampaya that were not delivered.
First Gen is building a liquefied natural gas (LNG) receiving terminal in the Philippines, which is due to be commissioned later this year, so that it can start importing LNG to supply its power plants as output from Malampaya is expected to wane further.
Shell-Udenna deal a positive for the Philippines?
Significantly, the Shell-Udenna deal is positive for the Philippines.
If the government makes it impossible for Shell to sell its Malampaya stake it could be counterproductive, Readul Islam, an Asia upstream specialist at Rystad Energy, told Energy Voice. Shell would then just wait for its contract to expire without investing significantly in the project, he said.
"Udenna wants to invest in Malampaya, and would be inheriting much of the existing Shell staff and expertise. Compared to leaving the projects in the hands of an annoyed Shell who potentially won't allocate capital to the project, letting Shell's stake go to Udenna seems to me a safer bet for the Philippines' energy future," added Islam.
A Shell spokesperson told Energy Voice that the company was disappointed by the decision of PNOC to withhold consent to the divestment. "We remain committed to this deal and will work to overcome any issues. We have given assurances around the divestment and transition to ensure that Malampaya can remain a vital contributor to the Philippines' energy security."
"The Philippines is an important country for Shell and we continue to look for opportunities to invest in the country, where we have operated for more than a century," added the spokesperson.
Recommended for you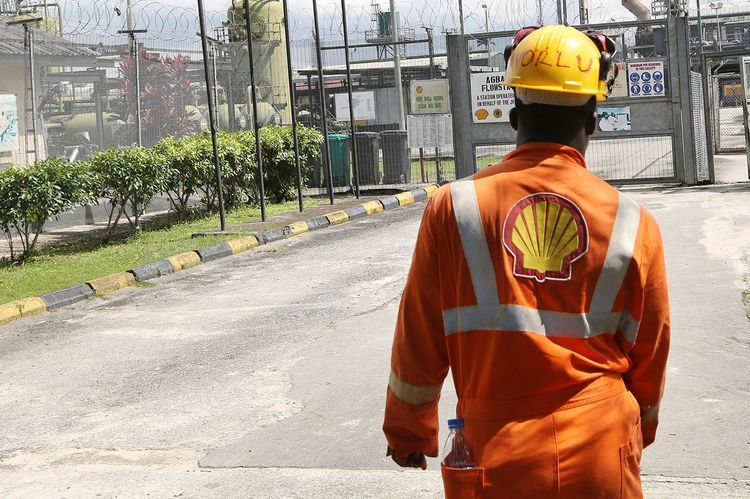 Shell allowed to appeal $1.8bn Nigerian court order