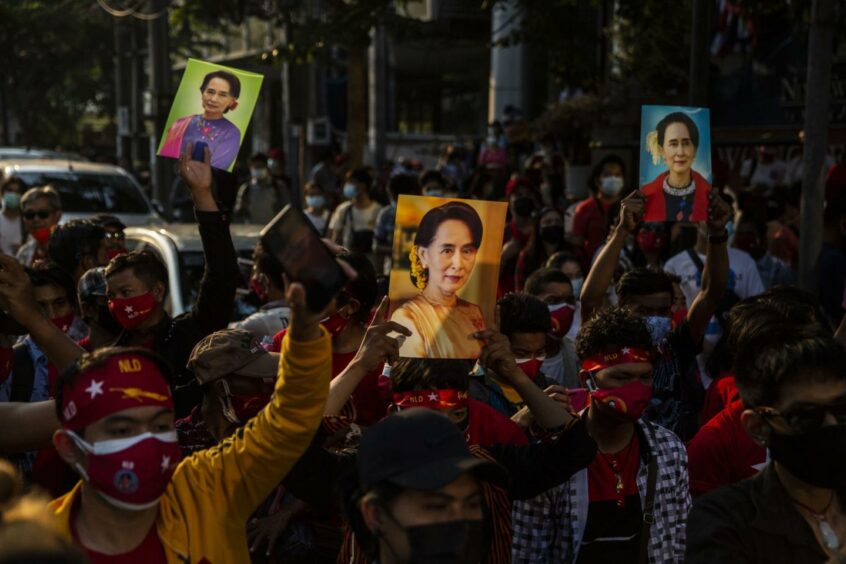 Australia's Woodside (ASX:WPL) is making a complete exit from Myanmar due to the deteriorating human rights situation in the Southeast Asian nation. The decision follows TotalEnergies (LSE:TTE) and Chevron's (NYSE:CVX) recent announcement that they will both exit Myanmar.
Woodside, which has operated in Myanmar since 2013, had one of the largest offshore petroleum acreage holdings in Myanmar. Since 2015, the company has completed three drilling programmes, making gas discoveries in each campaign. In 2018, the Australian-listed company drilled three wells, which included a successful appraisal of the Shwe Yee Htun field in Block A-6 and a gas discovery at Aung Siddhi-1 in Block AD-1.
Following successful completion of the Shwe Yee Htun-2 appraisal well, and agreement with the Myanmar government in late 2019, Woodside and France's TotalEnergies were progressing development planning for Block A-6.
However, Woodside put all business decisions in Myanmar under review following the military coup that toppled the Aung San Suu Kyi-led civilian government on 1 February 2021.
More than 1,500 civilians have been killed and nearly 12,000 others were arrested by the junta since the coup, according to the Assistance Association for Political Prisoners. The US on Monday issued fresh sanctions against seven people and two entities linked to the junta.
Woodside CEO Meg O'Neill said while Woodside had hoped to develop the A-6 gas resources with its joint venture participants and deliver much-needed energy to the Myanmar people, there was no longer a viable option for Woodside to continue its activities.
"Given the ongoing situation in Myanmar we can no longer contemplate Woodside's participation in the development of the A-6 gas resources, nor other future activities in-country," she said.
Woodside's exit is expected to be largely complete by the end of this year and the future ownership of the company's permits will be a matter for the remaining participants.
Woodside holds a 40% interest in the A-6 joint venture as joint operator with TotalEnergies and participating interests in exploration permits AD-1 and AD-8.
"In 2021 Woodside completed the relinquishment of exploration permits covering offshore Blocks AD-2, AD-5 and A-4 and is in the process of withdrawing from Blocks AD-6, AD-7 and A-7," the company said in a statement.
"Woodside will now commence arrangements to formally exit Blocks AD-1 and AD-8, the A-6 Joint Venture and the A-6 production sharing contract (PSC) held with the Myanma Oil and Gas Enterprise (MOGE)," added the company.
"The non-cash expense associated with the decision to withdraw from Blocks A-6 and AD-1 is expected to impact 2021 net profit after tax (NPAT) by approximately US$138 million. This is in addition to the US$71 million exploration and evaluation expense for Block AD-7 disclosed in Woodside's Fourth Quarter Report on 20 January 2022," said Woodside.
Last February, human rights groups and industry executives slammed Woodside's initial rationale to proceed with a major gas development and exploration campaign in Myanmar following the military coup and subsequent bloody protests.
TotalEnergies and Chevron said last month that they will exit Myanmar due to the worsening situation in the Southeast Asian country, particularly concerning human rights abuses by the junta, since the military-led coup on 1 February 2021.
Recommended for you

Energy giant TotalEnergies comes aboard Orkney subsea wave power project