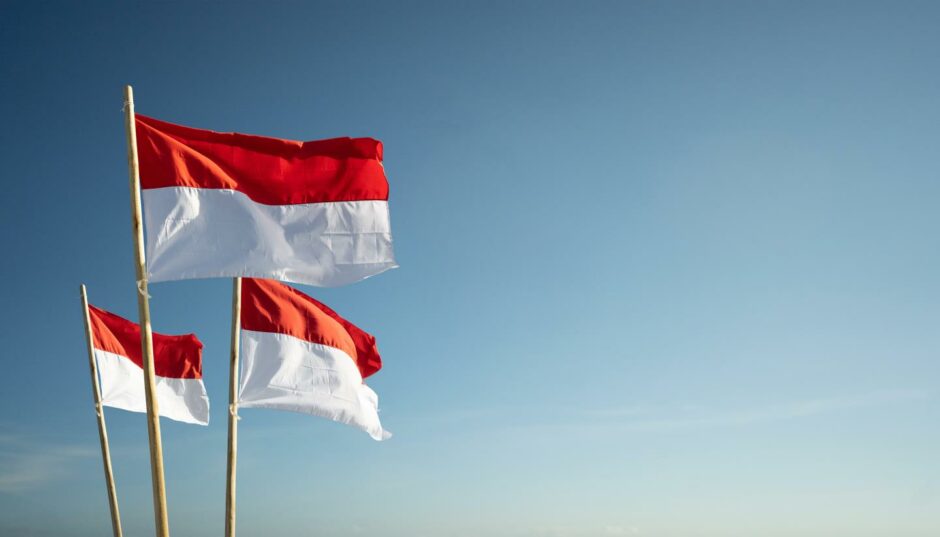 Indonesia's national energy company Pertamina is seeking an advisor to farm-out its upstream assets in the southeast Asian nation. Significantly, the company is seeking to sell down interests in five upstream assets that it operates.
Pertamina Hulu Energi (PHE), an upstream sub-holding of the state energy company, has sent letters to investment banks about its intention, according to sources, reported Petromindo.
For some time, PHE has been seeking partners that can bring financial resources and technical expertise to boost production from its mature upstream assets, including giant blocks, such as Mahakam and Rokan.
PHE will be seeking to attract partners following the government's recent decision to approve incentives for the Mahakam, Sanga Sanga, and East Kalimantan blocks, Prateek Pandey, vice president analysis at Rystad Energy, told Energy Voice.
"PHE will be looking for partners that can contribute in terms of experience and investments by sharing risks and revenues. For some of these assets, production has declined by over 40% over the last five years, but Pertamina continues to point to the huge potential of these blocks through additional investments. Since most of the fields are mature, advanced recovery techniques are needed in all fields, meaning Pertamina will likely target potential partners with more than just financial clout," added Pandey.
Indonesia has long been considered a challenging upstream environment. However, Andrew Harwood, Asia Pacific research director at Wood Mackenzie, told Energy Voice, that partnering with the national oil company could provide opportunities to tap Indonesia's considerable resource potential. Although there have been few takers in recent years, he added.
"It's very much a buyers' market at the moment – sellers will need to be realistic about their expectations of the value they can achieve and the type of buyer they can attract," cautioned Harwood.
"Smaller, regional and domestic buyers have been the most active acquirers over the last couple of years, but few will have the capital required to invest in some of the larger blocks Pertamina is seeking partners for," he added.
Last October Pertamina said it planned to invest $3 billion in the giant Rokan Block over the next five years in an effort to maintain upstream production after taking over operatorship from Chevron.
"The sales process is likely to see some interest from regional players, such as Medco Energi (IDX:MEDC), Energi Mega Persada and Indonesia Energy Corp (IEC). There have been rumours in past around interest from IEC, particularly for participation in Rokan Block," said Pandey.
Considering the potential upside in production, Rokan and Mahakam, are likely to be the highlight of this farm-out process, he added.
Still, for now, Indonesia's Medco Energi is unlikely to be in a position to bid, as the Jakarta-listed firm is cash strapped after recently agreeing to buy ConocoPhillips' (NYSE:COP) share of the giant Corridor Block. Moreover, smaller domestic players, such as IEC, would need cash injections to buy into some of the assets on offer, Readul Islam, an Asia upstream specialist at Rystad Energy, told Energy Voice.
"If Pertamina is willing to offload more significant stakes, approaching near parity with its remaining holding, after any potential sale, then this process might land on the dashboards of international players with existing footprints in the region. Harbour Energy (LON:HBR), Jadestone Energy (LON:JSE), Kufpec, as well as Neptune Energy, already own Indonesian assets, and perhaps even the likes of Hibiscus Petroleum, might sit up and take notice depending on what actually comes to market," added Islam.
For now, there are few details about which five operated assets Petamina is seeking to sell down, as well as how much equity will be offered. Still, due to the demands of the ongoing energy transition, Islam expects "gas-weighted assets to potentially generate more buzz than oily offers."
Improved Incentives
Improved incentives available for Mahakam, Sanga Sanga, and East Kalimantan, which include more favourable output split, relaxation in first tranche petroleum (FTP), waiver of land and building tax, as well as asset lease and VAT exemption, should encourage potential investors.
"For the Mahakam Block, incentives included reduction in the FTP from 20% to only 5%, an investment credit of 17% of capital expenses directly needed to develop production facilities, and accelerated depreciation," said Pandey.
"At East Kalimantan Block the incentives awarded could improve the block's potential by around 150 million barrels of oil equivalent (Mmboe) additional reserves," he added.
Nevertheless, George Barber, an Indonesia-based director at Terra Energy & Resource Technologies, which provides innovative exploration services, told Energy Voice that potential investors should exercise caution as the assets are not fully understood. Therefore, geological due-diligence will be crucial ahead of any buy-in.
"I think that any block on offer will have potential, as do many mature blocks in Indonesia, as they have not been fully exploited, as they do not really understand the full petroleum system. This is not so much their fault, rather it is the way that exploration has been carried out in the past. It needs a new set of eyes in my view," said Barber.
Crucially, the Indonesian government estimates that $187 billion needs to be invested in its upstream sector to meet its 2030 oil and gas production targets of 1 million barrels per day of oil and 12 billion cubic feet per day of gas. However, this target seems ambitious with major investors seeking to exit Indonesia's oil and gas sector, unless the government can attract local conglomerates Energy Voice reported in December.
Last week, upstream regulator SKK Migas urged Pertamina to offer improved terms and conditions to attract investors. SKK Migas chairman Dwi Soetjipto told a parliamentary hearing in Jakarta that if Pertamina gave better incentives for investors, they would be interested to invest and help rejuvenate Pertamina's ageing oil and gas fields across the country. Dwi said that the improvement of terms and conditions for joint operations would help increase upstream production.
Recommended for you

Pertamina eyes Kenya's geothermal, upstream opportunities