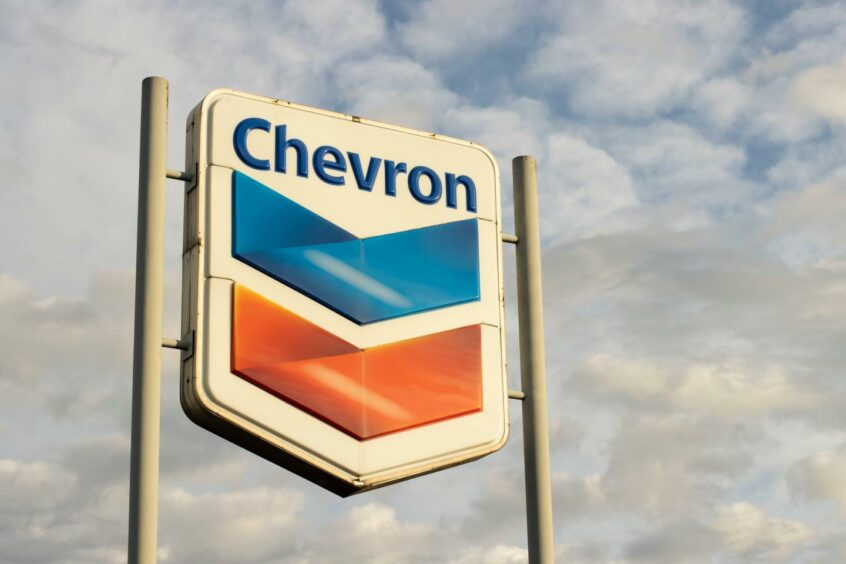 Chevron is seeking to sell its share of the Yadana gas field to Thailand's PTT Exploration & Production (BKK:PTTEP) as TotalEnergies gives its operated interest away for free in what appears to be a hasty retreat from Myanmar.
TotalEnergies (LSE:TTE) and Chevron (NYSE:CVX) said late January that they would pull out of Myanmar to protest the junta's continued violence against civilians since a military coup in early 2021. Significantly, the companies, that have both operated in Myanmar for decades, are pursuing very different exit strategies.
TotalEnergies, which operates the major Yadana gas field offshore Myanmar, has committed to withdraw from the project by July at the latest. The French company's 31.24% interest will be distributed pro-rata among project partners Chevron (current share 28.26%), Thailand's PTTEP (current share 25.5%), and Myanmar's state-owned company MOGE (current share 15%) for free.
TotalEnergies is effectively washing its hands of Myanmar and a field it has operated since 1992. As a result, the remaining partners, including MOGE – a key source of revenue for the junta, which was placed under sanctions by the EU last month – look set to benefit.
On the other hand, Chevon is pursuing a more measured and pragmatic exit approach. Chevron intends to exit Yadana in an orderly manner, prioritising the safety of employees and reliable operations, a spokesperson told Energy Voice.
Chevron confirmed it will accept its share of TotalEnergies stake as it will give it greater control over future Yadana operatorship and incoming joint venture parties.
"Our preference is to follow an orderly and planned transition that will lead to an exit through a transaction," added the spokesperson.
Chevron's exit plan is independent of TotalEnergie's withdrawal and both companies' timelines for an exit will differ.
Consultancy Rystad Energy estimates Chevron's current share of Yadana is worth around $200 million to $250 million. But aside from Thailand's PTT Exploration & Production (PTTEP) it will be hard to find any other buyers, Readul Islam, an Asia upstream specialist at Rystad told Energy Voice.
Therefore, PTTEP could offer much less than the valuation to acquire Chevron's share, added Islam.
"PTTEP is the company best placed to take on operatorship. In addition to their current knowledge of the asset as a Yadana JV partner, PTTEP already operates in Myanmar and has the required people, systems, and infrastructure to assume operatorship safely and reliably from TotalEnergies," said Chevron.
As long as PTTEP decides to stay in Myanmar it looks destined to become the Yadana operator, which will mean it would be operating over half of Myanmar's gas production, noted Islam.
Crucially, Yadana operatorship could provide PTTEP more options to help overcome falling gas production at home, particularly at the giant Erawan field offshore Thailand, that it will take over from Chevron soon.
"Exiting Yadana operator TotalEnergies may have focused on maintaining production levels, but given Thailand's need for gas imports, with PTTEP at the helm, a priority could be trying to squeeze extra production from the concessions for a couple of years," said Islam.
"Investing to increase production from Yadana would, however, mean more money flowing to the Myanmar government, which would expose PTTEP to a potential barrage of public criticism," he added.
"While PTTEP is part of the group producing at Yadana, its parent, Petroleum Authority of Thailand (PTT), is the purchaser of that gas, which it supplies to western Thailand, as well as to customers in Myanmar. With the Western partners departing, PTT would likely be averse to PTTEP also pulling out, which would leave MOGE, with no prior operated offshore production experience, at Yadana's helm," he said.
Yadana is expected to deliver 10% of Thailand's gas supplies over the next couple of years.
Myanmar gas imports to Thailand could hit 20% of the country's total gas supply this year, with Yadana making up over half of that share. This underscores the strategic importance of the field to PTT and Thailand.
Recommended for you

NNPC extends four licences on pre-PIA terms