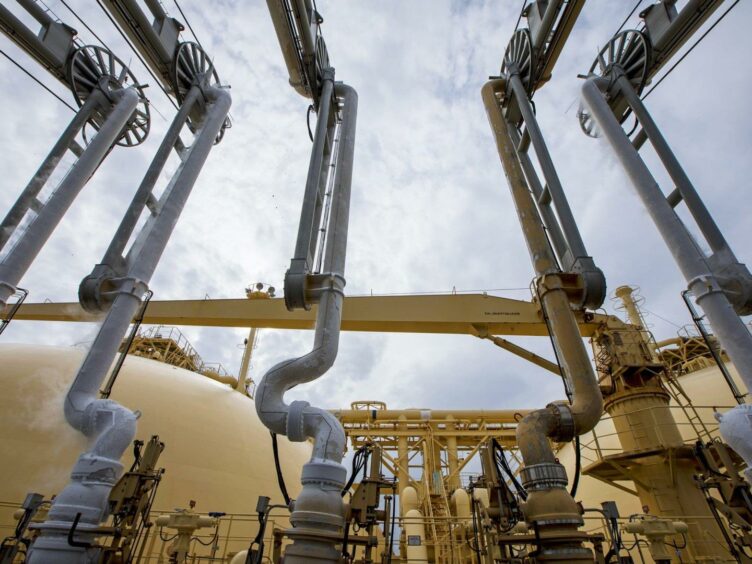 A consortium led by Japan's JGC has won a construction deal for LNG terminal facilities in Taiwan from state-backed CPC. Significantly, JGC is hoping to win follow-up work in Taiwan as the country expands its LNG infrastructure.
The consortium includes leading Taiwanese construction firm RSEA Engineering Corporation, Taiwan's Do & Find Engineering Consultants, and as well as another unnamed company.
The project calls for engineering, procurement, construction, and commissioning (EPCC) services for Kaohsiung-based CPC Corporation, which will involve construction of eight LNG vaporisers and associated facilities in Taichung. "This is a lump-sum contract for approximately 60 billion yen, with the JGC portion being nearly 34 billion yen. Delivery is scheduled for 2024," JGC said in a statement.
"Current energy policy in Taiwan seeks to end nuclear power generation and phase out coal-fired power while actively introducing clean energy sources such as liquefied natural gas (LNG) and renewable energy. To this end, the project will expand the existing Taichung LNG receiving terminal and add the new terminal being constructed. Specifically, the consortium has been contracted to build eight vaporisers (with a total capacity of 1,600 tons per hour) and ancillary facilities at the LNG receiving terminal," said JGC.
"Taiwan plans to increase power generation fuelled by natural gas to 50% of the island's total power generation by 2025, up from about 30% at present. This commitment is reflected in the active expansion of LNG imports and storage capacity by CPC and Taiwan Power Company (TPC). Construction of several new LNG receiving terminals is also planned. After successful completion of this project, the JGC Group will pursue subsequent projects here," added JGC.
"JGC has positioned LNG receiving terminals in the Asian region as a growth segment and market for EPC business, as outlined in the medium-term business plan. Building on this project, we will work to secure other new orders, as we contribute to global environmental conservation through expanded use of LNG," said JGC.
Recommended for you

US sanctions on Russian LNG threaten Japan gas security push