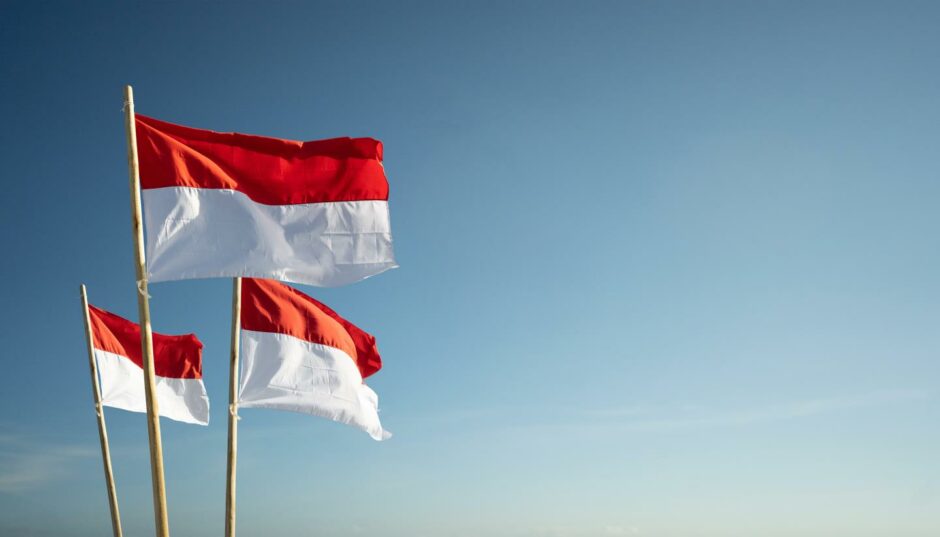 Fitch Ratings has removed Medco Energi from rating watch, as the oil and gas company has completed the acquisition of the giant Corridor Block from ConocoPhillips, and the outlook is positive. Its long-term issuer default rating is now at B+.
The positive outlook reflects Medco's improved operating profile post the acquisition, with a larger scale and a more favourable earning mix due to a higher share of fixed-price contracts.
ConocoPhillips sold its 54% working interest in the Corridor production sharing contract (PSC), an operating asset in South Sumatra, and a 35% interest in Transasia Pipeline Company, to Medco for $1.335 billion.
Indonesia loses another IOC as ConocoPhillips exits in $1.3bn deal
"We expect Medco's EBITDA from fixed-price contracts to remain above 2.5x of interest expense, up from around 1.0x prior to the acquisition, until 2025. Medco's rating is underpinned by a low-cost position, earnings stability and healthy free cash flow generation, which support the company's strong financial profile under Fitch's oil and gas (O&G) price assumptions," Fitch said in a note.
The Corridor block PSC acquisition has boosted the share of gas in Medco's output to 75%, from 60%. The majority of the gas from Corridor is sold via fixed-price, long-term take-or-pay contracts with strong counter parties, including PGN and Pertamina. Medco's share of fixed-price contracts in its output is now around 55%, from below 40%, noted Fitch.
Corridor also adds up to 70,000 barrels of oil equivalent (boe) per day to Medco's production of 100 million boe per day, leaving Medco's operating scale larger than that of most rated upstream oil and gas producers in the 'B' rating category, added Fitch.
The gas sale and purchase agreements for the Corridor block PSC expire in 2023. "Some of the agreements have been extended, but a large portion remain under discussion. We believe volume risk from renewals is low, considering the importance of the block to Indonesia's domestic gas supply," noted the ratings agency.
However, there is room for reserve life improvement. "We estimate Medco's pro forma proved (1P) reserve life was below our positive rating action guideline of seven years at end-2021, due to the weak 1P reserve life of the Corridor block PSC, which we assess at less than four years. This will entail higher investments for Medco to improve its reserve life; Medco plans to develop its Block B, Senoro Phase 2 and Block A drilling in the aim of adding reserves in the medium term. The company says its Corridor integration is progressing as planned and it expects to finalise its investment plan for Corridor during 2H22," said Fitch.
"Medco has a long history of replenishing its reserves organically and inorganically and aims to maintain a proved and probable reserve life of nine years. The company's strong financial profile provides resilience against capex, while the high proportion of developed proved reserves lowers its capex requirements and provides flexibility during oil-price downturns," added Fitch.
But Medco has a competitive cost position, said Fitch. Medco's low cash-cost position improved with the acquisition of the Corridor block PSC, which has a cash-cost position of $4-5/boe, lower than Medco's previous cash cost of around $9/boe. This, along with contracted volume, supports robust and predictable cash flow.
And Medco has an improving financial profile. "Incremental earnings from the Corridor block PSC and strong oil prices should boost EBITDA to $1 billion or above until 2025 (2021E: $640 million), despite a drop in working interest in the Corridor block to 46% after 2023, from 54%. We expect net leverage, measured as net debt/EBITDA and excluding Medco's fully owned subsidiary, PT Medco Power Indonesia (MPI), to fall below 2.0x in 2022 (2021E: 3.3x, 2020: above 4.0x)," added Fitch.
Meanwhile, "Medco has made a capped tender offer to buy back $150 million of its 2026 and 2027 US-dollar notes using internal cash. It prioritises its 2026 notes, which are the most expensive in its capital structure. Hence, a successful buyback will improve its interest cover metrics. We have not baked the buyback into our base case and forecast average EBITDA-based interest cover at 6.4x until 2025 (2021E: 2.8x). Medco's debt will also fall after it repays its two-year amortising bank loan of $450 million to fund the Corridor acquisition using operating cash flow," said the ratings agency.
Recommended for you

Indonesia's upstream player MedcoEnergi boosts capex by nearly 50%