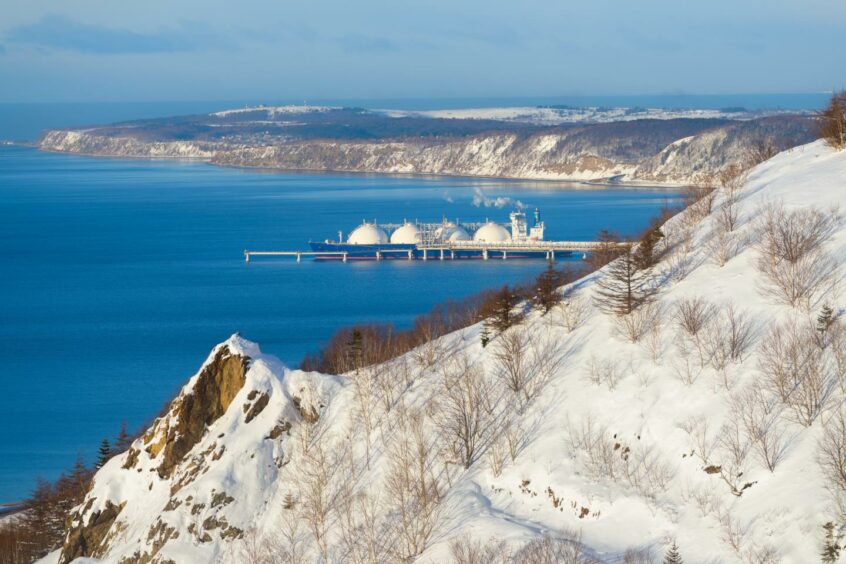 The head of Russia's lower parliamentary house yesterday called for the Sakhalin-2 LNG project equity owned by foreign investors from "unfriendly countries" to be transferred to Gazprom or the state.
Vyacheslav Volodin, chairman of the State Duma, singled out the UK, Netherlands, and Japan for receiving "huge profits" from the Sakhalin-2 liquefied natural gas (LNG) and oil project in Russia's Far East, despite imposing sanctions on Russia, reported Interfax, a Russian news agency.
Sakhalin Energy, which operates the Sakhalin-2 project is owned 50% by Gazprom and 27.5% by Shell (LON:SHEL), while Japanese resource traders Mitsui and Mitsubishi own 12.5% and 10% respectively.
Volodin argued that Russia should let Gazprom's share in Sakhalin-2 expand or allow companies friendly to Russia invest in the project.
"They introduce sanctions and receive a profit. England, the Netherlands. Shell has declared that it's leaving Russia, loudly slamming the door, but they have a stake in Sakhalin-2. Get up and go then, give everything to Gazprom, and Gazprom is a part of the public wealth, or to the Russian government – it will be a direct asset," Volodin said.
However, accounts chamber head Alexei Kudrin responded by advising caution. Kudrin said that the private sector and politics should remain separate, warning that rising political risk could affect future foreign investment. Kudrin said measures must be level-headed but the accounts chamber would analyse the options.
"It's an inflammatory comment from Mr Volodin and one we can only assume he's benefiting from in some way domestically. Because, strategically, what he advocates would be a big loss for all parties, including those whose interests he claims he is protecting," Yuriy Humber, CEO of Tokyo-based research company Yuri Group, told Energy Voice.
Faced with public pressure at home Shell has announced plans to exit the Sakhalin-2 producing project in Far East Russia in response to Vladimir Putin's war in Ukraine. But no concrete exit plan has been publicly announced, aside from withdrawing technical and management staff.
Significantly, Shell's decision has put pressure on Japanese partners, Mitsubishi, and Mitsui, to reconsider their involvement in Sakhalin-2, which supplies about 10% of Japan's LNG imports.
But the LNG export facility is critical to Japan's energy security, which explains why Tokyo wishes to keep its Russian projects in place.
"This makes Sakhalin-2, with its focus on gas, a red line that the government is very unlikely to cross without dire circumstances," Yuriy Humber, CEO of research company Yuri Group, recently told the Japan Times. "It is not just the gas that Japan would be losing, but the decades that went into securing contracts for what was thought to be a secure supply, the tech and innovation costs, the years of financial planning and investment."
Recommended for you

EU aims to give members option to block Russian LNG imports