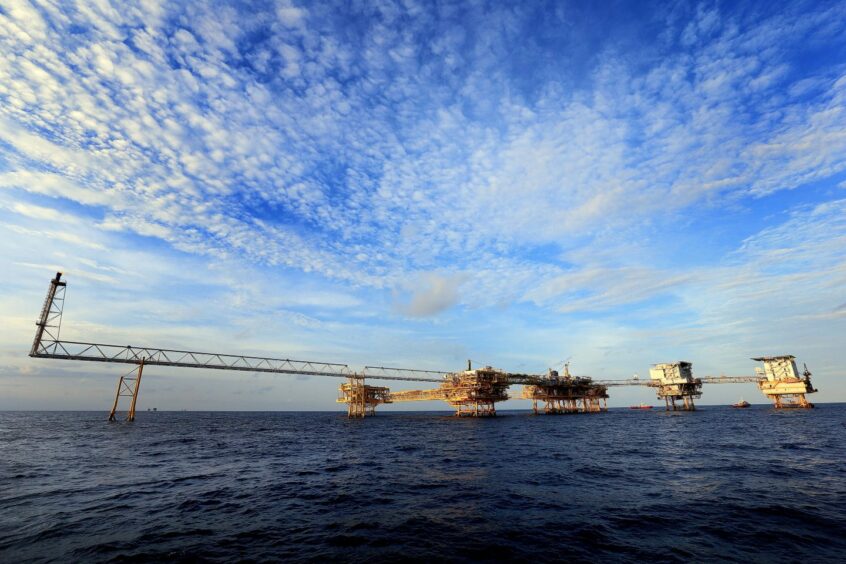 Thailand's state-backed upstream company PTT Exploration Production (PTTEP) announced it will spend $29 billion between 2023 and 2027 as it aims to boost oil and gas production, as well as diversify into new businesses to cut emissions.
The exploration and production company said Friday that it aims to pump 470,000 barrels of oil equivalent per day (boe/d) in 2023 and boost that to 550,000 boe/d by 2027.
Aside from accelerating exploration activities, PTTEP will also focus on boosting volumes from existing oil and gas projects in Thailand: G1/G61 (Erawan), G2/61 (Bongkot), as well as Arthit.
In 2023, the company has budgeted $3.1 billion for capital spending and $2.3 billion for operating expenditure.
Some $322 million capital investment will be allocated to SK410B in Malaysia and the Mozambique Area 1 project, both under development. Another $193 million will be used for geological studies, exploration, and appraisal drilling, in Thailand, Malaysia, and Oman.
PTTEP will also spend $53 million next year as it strives to meet its net zero targets by investing in carbon capture and storage (CCS) projects, renewable energy, and other equipment installations to cut greenhouse gas emissions (GHG). The company has set interim targets to reduce GHG intensity by at least 30% by 2030, and by 50% in 2040, from a 2020 baseline.
Over the five-year plan, PTTEP said it will spend $4.8 billion to support the study and development of gas-to-power and other renewable energy projects, as well as CCS and hydrogen developments, as it eyes a low-carbon future.
Over the five-year term, some $18.1 billion will cover capital investment, while $10.9 billion is estimated for operating expenses.