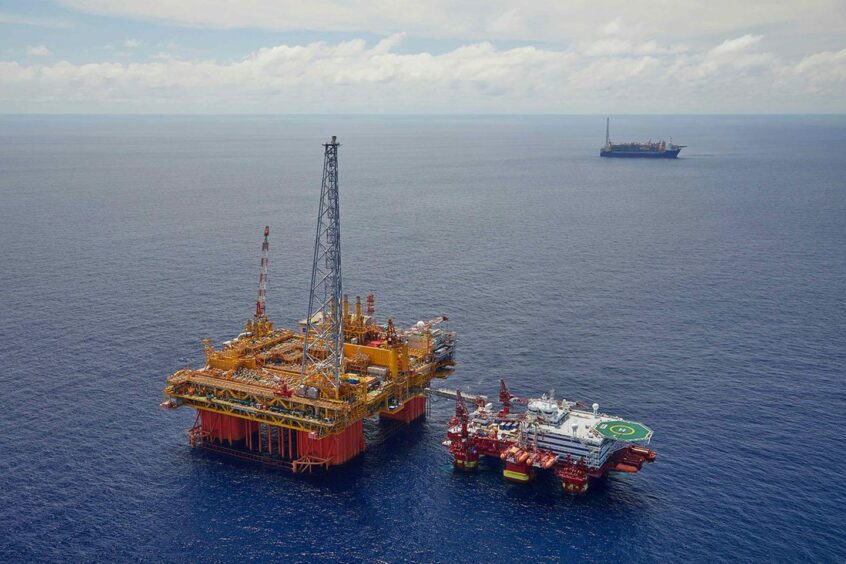 Some $24 billion is expected to be spent on subsea and offshore pipelines in Asia Pacific over the next five years, data from energy research firm Wood Mackenzie shows.
The company forecasts around $6.4 billion will be spent on the subsea and offshore pipelines sector in the region this year, up 64% from $3.9 billion in 2022.
"Australia will be the largest destination for subsea investment, as drilling and offshore construction activity at the Ichthys, Crux, Scarborough and Barossa projects pick up," Andrew Harwood, Asia Pacific research director at Wood Mackenzie, told Energy Voice.
Elsewhere "Eni's Jangkrik and Merakes projects will be a focus for spend in Indonesia, and ONGC's KG-DWN-98/2 block will account for the majority of subsea spend in India," added Harwood.
In Malaysia, the Shell-operated Rosmari and Marjoram development will see the largest subsea investment over the coming years. In late 2022, Shell (LON:SHEL) took a final investment decision (FID) for the project – which involves a large subsea tie-back and 200km export pipeline to shore.
Future oil and gas developments, such as Petronas' deepwater Limbayong project offshore Malaysia, as well as Harbour Energy's (LON:HBR) Tuna scheme and Inpex's proposed giant Masela development, both in Indonesia, all "offer potentially lucrative subsea contracts for service companies, assuming these projects can progress towards a final investment decision," noted Harwood.
Madana Nallappan, a Kuala Lumpur-based regional energy analyst at the Energy Industries Council (EIC), told Energy Voice, that there will be plenty of subsea opportunities over the next five years as exploration and field development activities accelerate in Asia.
Indeed, Malaysia's state energy company Petronas expects two Subsea Umbilicals, Risers, and Flowlines (SURF) projects per year in its outlook to 2025. The Petronas-operated Kelidang Cluster ultra-deepwater project in Brunei could take FID this year. It is likely to be either a semi-submersible or tension leg platform and will also involve six subsea trees, as part of the subsea production system – installed in depths of around 2,000 metres, added Nallappan.
She also highlights Harbour Energy's Tuna project in Indonesia. "Harbour is in the midst of selecting its preferred contractors to bid for a subsea front-end engineering design (FEED) package. Sources close to the project report that Harbour is most likely to choose between several subsea contractors, including Worley (ASX:WOR), TechnipFMC (NYSE: FTI), Asiatek Energi and Synergy Engineering."
Longer-term, Nallappan expects even more opportunities, particularly as deepwater oil and gas exploration is expected to ramp up in Malaysia, as well as India – where ExxonMobil has teamed up with state energy company Oil and Natural Gas Corporation (ONGC) to pursue exploration. "These exploration activities happening now are an indication of what's in store for the subsea industry within this decade."
Limited Subsea Capacity in Asia
However, she cautions that Asia's subsea capabilities remain somewhat limited – based on contract awards over the last five years almost 80% of the subsea/SURF contracts awarded in the region went to international players, such as TechnipFMC, Aker Solutions (OSLO: AKSO), Baker Hughes and Subsea 7.
Wood Mackenzie's Harwood also warned that rising costs triggered by increasing global upstream activity could hit Asia Pacific.
"Global SURF installation activity will recover through 2023 with activity ramping up substantially in 2024, pushing up utilisation in a sector that has seen capacity either scrapped or repurposed for offshore wind installation work. This tightening will push costs up and impact on delivery lead times," he said.
"Asia Pacific is a relatively small part of the global subsea and SURF markets, with limited local capacity, putting upstream operators in Asia at the mercy of the global supply chain. Increasing difficulty in subsea procurement could see projects get pushed back as operators hold for a more favorable sanctioning environment," added Harwood.
Meanwhile, Neil Gordon, chief executive of the Global Underwater Hub, told Energy Voice, that Asia offers substantial opportunities for UK companies.
"As an established, world-renowned region for the construction of large-scale engineering projects, such as subsea structures, vessels, rigs and other floating elements, Asia is well placed to welcome contracts for these types of works, but lacks the experience and expertise in the deployment, hook-up and optimisation of these systems, an area where UK companies across the board can leverage their experience," noted Gordon.