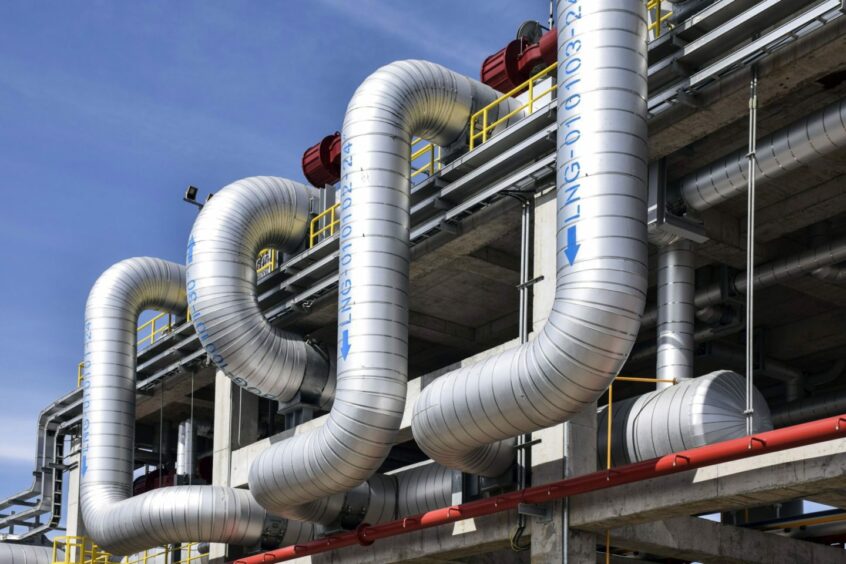 The Philippines has approved a plan to build a small-scale liquefied natural gas (LNG) terminal, adding to six ongoing projects that are expected to boost domestic supply from imports as the Southeast Asian nation's sole gas field dries up in three years.
Samat LNG Corporation received a notice from the Department of Energy to proceed with the project in Bataan province north of Manila, the agency said in a statement on Friday. The proposed $67-million receiving terminal and regassification facility has annual capacity of 200,000 to 400,000 tons of LNG imports that can fuel small independent power producers, manufacturing companies and transport fleets, it said. The project is targeted to start commercial operation by the first half of 2024.
The Philippines' natural gas consumption is expected to reach at least 24,263 megawatts by 2040 if the share of renewable energy in the power generation mix rises to 35%, the energy department said, from below 30% currently, anticipating the displacement of coal and oil-based fuels. Gas demand is forecast at 18,883 MW if the share from renewable energy rises further to 50%. Currently, LNG fuels just 2,011 MW of power plants.
FGen LNG Corp., a unit of listed First Gen Corp., is scheduled to commission its LNG terminal in March and start commercial operation in June. Linseed Field Corp. is also expected to complete its first integrated LNG import terminal in March and begin running commercially in April. Luzon Energy Terminal Inc., Energy World Gas Operations Philippines Inc., Shell Energy Philippines Inc. and Vires Energy Corp. own the other ongoing projects.
The country's Malampaya gas field is projected to be depleted as soon as 2026, requiring utilities to import LNG.
Recommended for you

UK government says lack of supply flexibility could leave gas system "exposed"