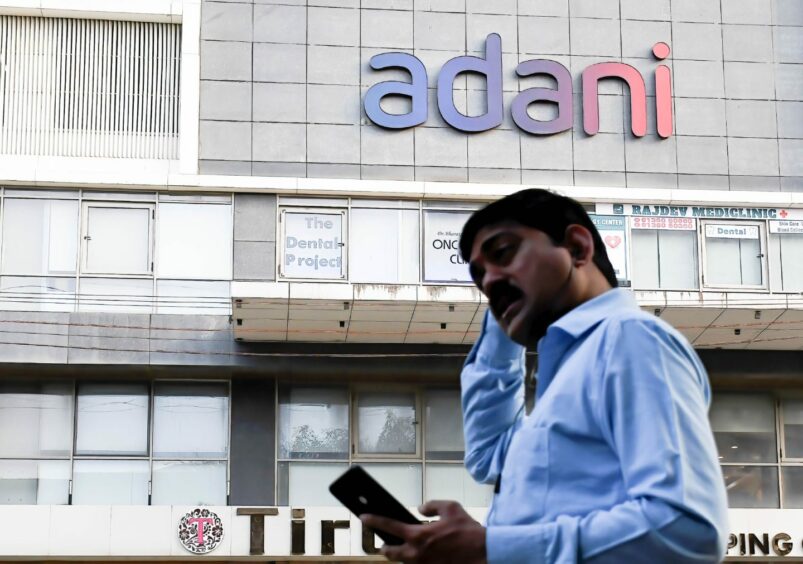 TotalEnergies (PAR:TTE) has provided an update on its joint ventures with Adani Group, after a rout of the latter's stock has left its financial health in question.
Around $125 billion was wiped off the value of the group – led by Indian billionaire Gautam Adani – after a report by US-based Hindenburg Research alleged it had conducted "brazen" fraud, using offshore companies to artificially boost revenues and manipulate stock prices.
The group has denied the allegations, while Mr Adani made a speech on Thursday assuring investors and lawmakers that the company's books were sound.
In a statement on Friday Paris-listed supermajor TotalEnergies said its various investments in Adani co-ventures amounted to some $3.1 billion as of the end of 2022. However, it said exposure was "limited", representing 2.4% of capital employed and only $180 million net operating income in 2022.
Total's holdings include a 50% stake in Adani Total Private Limited; 37.4% in Adani Total Gas Limited; 19.75% in Adani Green Energy Limited (AGEL); and 50% in AGEL23.
The day-to-day operations of Indian listed entities Adani Total Gas and AGEL are managed by independent teams of professional managers, it added, and have boards are composed of at least 50% independent and non-executive directors.
In 2018, Total and Adani invested in Adani Gas, city gas distribution business, associated LNG terminal business and gas marketing business. The venture aims to develop the Dhamra LNG regasification terminal – which is expected to start operations in Q2 2023 – and to market LNG.
This was followed in 2021 with investments in the group's renewables business AGEL, amid its goal of building 25 GW of renewable power generation by 2025. It currently has around 7 GW in operation, 10 GW in construction and 3 GW in late development.
Last year TotalEnergies also signed a partnership agreement to develop green hydrogen with another of the group's units, Adani New Industries.
It said investments with Adani undertaken "in full compliance with applicable – namely Indian – laws, and with TotalEnergies' own internal governance processes."
Due diligence was carried out ahead of the transaction and was consistent with best practices, Total said, noting that "all relevant material in the public domain was reviewed, including the detailed disclosures to regulators required under applicable laws."
TotalEnergies said it welcomed Adani's appointment of one of the 'big four' accounting firms to carry out a general audit.
Recommended for you

Prax to buy out Total from Natref refinery