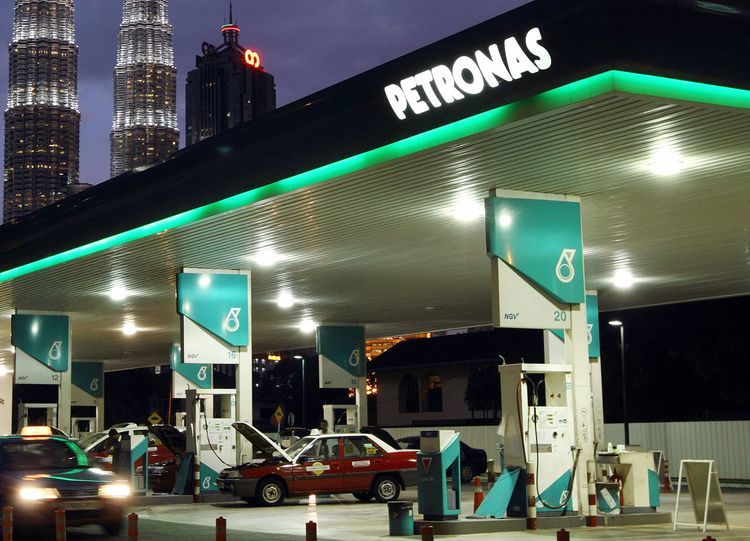 Malaysia's Petronas intends to increase its capex spending for the next five financial years by 43%, over the last five years. The company will scale up investments in both its core businesses and new technologies, such as hydrogen and carbon capture and storage (CCS).
Petronas will spend 300 billion ringgit ($67bn) across the 2023-2027 financial years. This is up from the 208.5bn ringgits ($46.5bn) across the 2018-2022 financial years, the firm announced in its full year 2022 results this week.
"Petronas will continue strengthening its integrated value chain," said CEO Datuk Tengku Muhammad Taufik. "Petronas has no choice but to future-proof the group to preserve our ability to deliver long-term sustainable value."
The company has a target to reach net zero scope one and two emissions by 2050. It is also committed to reducing scope three carbon intensity, although it has not set any specific targets.
Upstream, downstream
In its core business, Petronas signed one concession agreement in the United Arab Emirates and won the Agua Marinha block in Brazil during the fourth quarter. It made nine exploration discoveries and signed six production-sharing contracts (PSCs) in Malaysia.
Petronas will also be upgrading its rig capabilities as well as providing third party drilling services for other companies over the next three years, the firm said in its recent outlook.
In the downstream the firm reached final investment decision (FID) on a nearshore LNG facility in Sabah — the first of its type in the world. This comes in addition to its four existing LNG plants and two floating liquefaction plants, producing around 32 million tonnes per year of LNG.
The firm will also undertake a number of plant turnarounds during the period in the downstream. In 2024, it will carry out 22 turnarounds. Eight of these will fall into the firm's most labour intensive category, requiring over 350,000 man hours each.
Low carbon
Petronas subsidiary Petronas Carigali took FID on the Kasawari CO2 Sequestration (CCS) project offshore Sarawak in the fourth quarter. The project will be one of the largest offshore CCS facilities in the world, starting up in 2025. It will capture around 3.7mn tpy of CO2, mainly from natural gas flaring.
The firm has signed eight other strategic partnerships to intensify collaboration in the CCS value chain. This includes an involvement in one cluster in South Korea and another in Singapore.
The firm is conducting a joint feasibility study to explore the development of two green ammonia plants in Malaysia.
Petronas will also be funding the rapid growth plans of its clean energy unit Gentari during the coming period. Gentari, launched last year, aims to install 30-40GW of renewable power capacity by 2030. It also aims to install 9,000 EV charging points by 2026, increasing to 25,000 points by 2030.
Recommended for you

Chevron, Jera build CCS plans on LNG roots