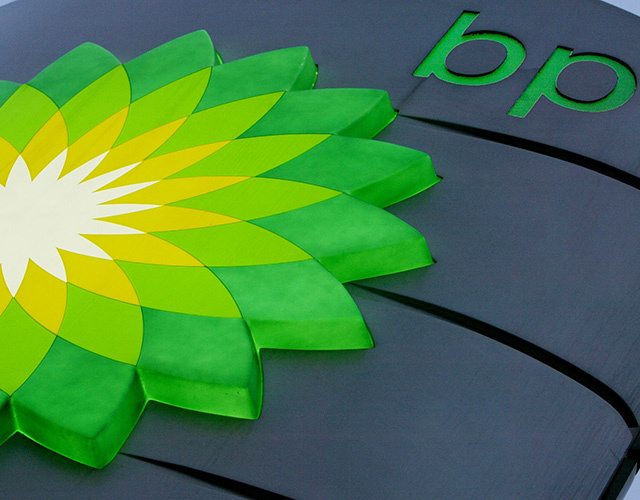 BP has signed a multibillion dollar deal to supply liquefied natural gas to China Huadian Corporation over two decades.
The London-based company will supply as much as 1 million metric tons of LNG annually to the Beijing-based power company in a deal worth up to $10billion.
BP and China National Petroleum Corp., the country's biggest oil producer, also agreed to jointly explore and produce shale gas in China's Sichuan basin and retail fuels in the nation, according to a separate statement.
The agreements were two of several signed in London during this week's State Visit to the UK by the President of The People's Republic of China, Mr Xi Jinping and signed in the presence of President Xi and UK Prime Minister David Cameron, including a new nuclear power station at Hinkley Point in England.
BP chief executive Bob Dudley said: "Not only does it strengthen China's connections to BP and the UK as global trading partners, it also supports China's commitment to improving its air quality and reducing its emissions through the use of lower carbon fuels."
"This agreement is not only in line with the common objectives of our companies, but it also matches the energy policies of China and the UK," said Li Qingkui, Chairman of Huadian.
"Lower carbon power generation is part of Huadian's mission to bring greater value to the economy and society while growing 'Green Huadian' into a world-class energy group. We look forward to further cooperation with BP in the near future and actively contributing to energy security and a cleaner energy future."
BP and CNPC also agreed to explore oil and LNG trading opportunities globally, work together on carbon emissions trading, and share knowledge around technology and management practices, according to BP's statement. CNPC's unit PetroChina Co., the world's second-biggest oil company by market value, has been BP's partner in the Rumaila oil field in Iraq since 2009.
Huadian is one of the five largest state-owned power generation companies in China and the country's largest gas-fired power generator.
"We expect China's energy production to rise 47% and its consumption to grow 60 percent by 2035, making it the world's largest energy importer," said Edward Yang President of BP China.
BP has been operating in China since the early 1970s. With an accumulated investment of current operations around US$ 4.5 billion by the end of March 2015, BP is one of the leading foreign investors in the Chinese oil and gas sector.
The company is targeting higher gas production and sales as a way to counter declining oil prices. Gas is also at the center of those companies' efforts to reduce carbon emissions and combat climate change.
Asia is the world's largest destination for LNG, led by Japan and South Korea. The continent will remain the biggest consumer in the next two decades at least, accounting for more than 70 percent of global demand, according to BP's Energy Outlook 2035. China will become the second-largest importer of the chilled fuel by 2035, after Japan.
Recommended for you

Smoke and mirrors in Indonesia as giant gas projects struggle