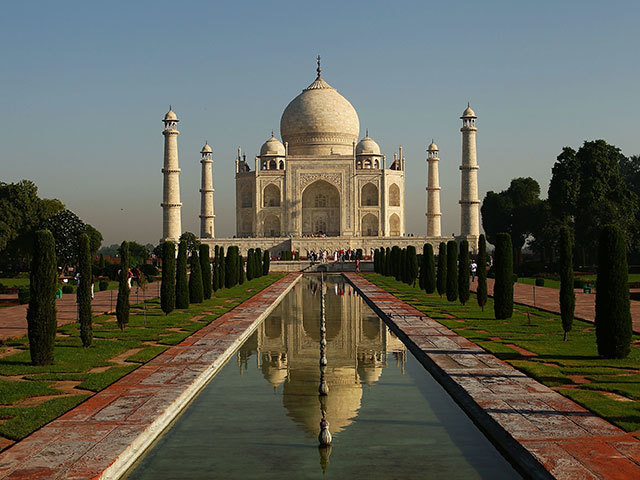 Petronet, India's biggest gas importer, is in talks with Qatar's RasGas to work out a new pricing formula for an existing 25-year contract.
The revised price will be based on a three-month average price of oil, replacing a five-year average, according to two people, who asked not to be identified because the talks are confidential.
That may immediately cut the price of liquefied natural gas by about 50 percent starting next month, according to Bloomberg calculations.
Terms being discussed include Petronet's commitment to buy an additional 1 million metric tons of LNG annually from RasGas for the remaining years of the accord, the people said, adding any deal would require board approval. Petronet had originally agreed to purchase 7.5 million metric tons of LNG a year from RasGas under the contract ending April 2028.
"Very soon they will come out with a mutually beneficial formula," India's Oil Minister Dharmendra Pradhan had told reporters on the sidelines of a conference in Mumbai on Nov. 24, referring to Petronet and RasGas.
Petronet Chief Executive Officer Prabhat Singh said in a text message he wasn't able to talk immediately, while RasGas didn't respond to e-mails sent outside business hours seeking comment.
In addition to shortening the average pricing period to three months, the new price will be pegged to Brent crude rather than a basket of crudes imported by Japan that has been traditionally used in LNG contracts.
The trailing three month average Brent price is about $48 a barrel, while the average of Japan Crude Cocktail for the five-year period ended Sept. 30 was $100, according to data compiled by Bloomberg.
Petronet has purchased about two-thirds of its committed quantity from RasGas this year as the New Delhi-based company's customers, ranging from power plants to fertilizer makers, moved to the spot market. Immediate-delivery prices of LNG are about 36 percent lower than the price Petronet pays the Doha-based supplier of the super-chilled fuel.
A potential deal will waive the penalty Petronet would have to pay for buying less than it contracted this year and allow it to make up the shortfall by purchasing bigger volumes in subsequent years, the people said. The default could have resulted in a penalty of as much as 94 billion rupees ($1.4 billion), brokerage KR Choksey Shares & Securities Ltd. said in a report dated Oct. 20.
The revised terms would also grant Petronet an option to roll over as much as half of each year's annual contracted volume to subsequent years over the life of the contract, the people said.
Recommended for you

Petronas talks up New Energy business