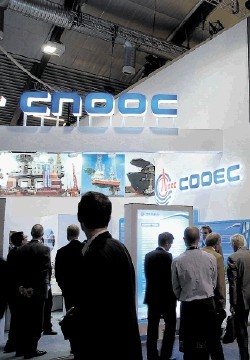 China's Cnooc plans to cut spending and reduce production as it grapples with the sub $30 oil environment in 2016.
The Beijing-based giant will decrease capital expenditure by as much as $9.1 billion this year while producing 470 million to 485 million barrels of oil equivalent, it said in a statement to the Hong Kong stock exchange.
Cnooc produced an estimated 495 million barrels of oil equivalent last year. The company is targeting production of 484 million barrels of oil equivalent in 2017 and 502 million in 2018.
Finance chief Zhong Hua said: "In response to the continued challenge posed by low oil prices, we will maintain prudent financial policy and further strengthen cost-control measures in order to make steady progress in the overall business, including exploration, development and production."
There will be four new projects coming on stream, including the Kenli 10-4, Panyu 11-5, Weizhou 6-9/6-10 oilfield comprehensive adjustment and Enping 18-1. Currently, nearly 20 projects are under construction.
Cnooc said it plans to drill around 115 exploration wells and acquire approximately 10 thousand kilometers of 2-Dimensional (2D) seismic data as well as approximately 14 thousand square kilometers of 3-Dimensional (3D) seismic data this year.
Chief executive Li Fanrong, said: "Faced with an increasingly complicated operating environment in 2016, the company will fully utilise market mechanisms and combine innovations in technology and management in order to reduce costs and enhance efficiency.
"In addition, the company will ensure an appropriate balance between short-term returns and long-term growth to promote a steady and healthy development."
For more on Cnooc, click here.