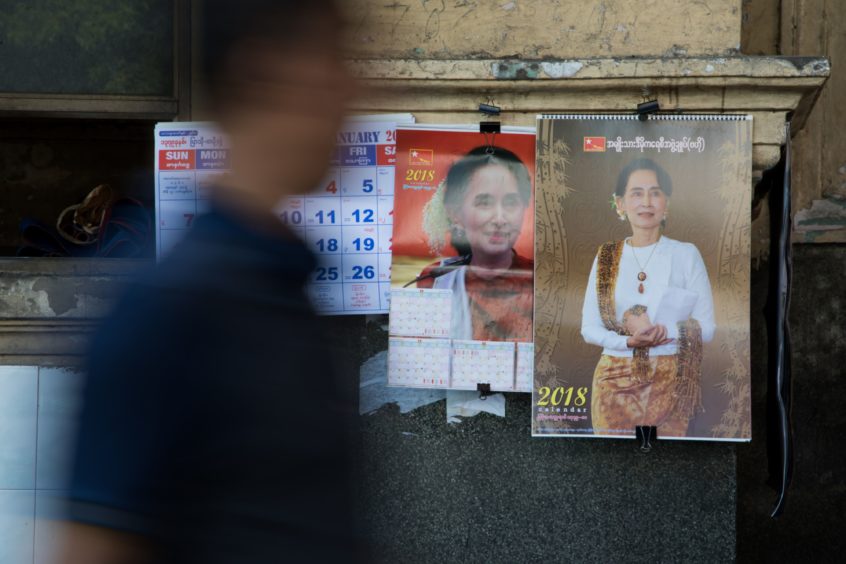 With Myanmar's general elections in the rearview mirror, upstream development expenditure could more than double to over $1 billion by 2023 compared to this year's spend.
Myanmar's ruling National League for Democracy (NLD), led by Aung San Suu Kyi, a Nobel Peace laureate, scored a resounding victory in last month's general election, the second since the military began to withdraw from civilian politics in 2011.
"The NLD victory generally means continuity in Myanmar's upstream sector. While some personnel in government may change, overall approaches will continue to be broadly the same. This is good news for investors in oil and gas, who are approaching with long time horizons," Jeremy Mullins, Myanmar country director of Vriens, a government affairs and political risk consultancy, told Energy Voice.
"Negotiations regarding issues such as PSC's will be able to continue relatively uninterrupted, and on a broader level, the successful execution of the election will instill further confidence in the country for potential investors," Jordon Zele, country director of consultancy Frontier Myanmar Research, told Energy Voice.
As a result of the political continuity, upstream development spending could reach over $1.1 billion in 2023, nearly four times as much as estimated for 2021, data from Rystad, an energy consultancy shows.
However, this projection is largely dependent on Woodside Energy and Total sanctioning their multibillion-dollar A-6 project, Myanmar's first ultradeep-water natural gas field. Other key projects expected to be under way in the mid-term are Posco International's Shwe Phase 3 and PTTEP's Aung Sinkha Block M3 development, Readul Islam, an Asia upstream specialist at Rystad Energy, told Energy Voice. PTTEP's ongoing development at Zawtika should also ensure some spending, he added.
New upstream developments will be crucial for Myanmar as mature legacy offshore fields are reaching the end of their life. The country's attempts to expand its upstream – which holds some of Asia's last frontier exploration acreage and was previously off limits to most Western companies due to international sanctions – have not been a success as was expected when the country opened up the sector in 2013.
Nevertheless, the government has been working to revise its petroleum legislation and improve its fiscal terms before introducing a new licensing round. Indeed, a new upstream law and potential bidding round are two areas being closely watched, as they will be crucial to determining the future direction of the sector.
"We expect both eventually, but right now the focus is on the transition to the next government…parliament won't get back to normal until mid-2021, so not much will happen till then," said Mullins.
"The next bidding round is just aspirational at this point…the earliest I could see it happening is second half 2021," he added.
Still, Rystad's Islam is not upbeat about the country's exploration prospects. "I don't think exploration and production companies feel that Myanmar's worth taking an exploration punt at over regional competitors. Vietnam might be the only major country within Southeast Asia that Myanmar could tease players away from, more for above ground issues than subsurface consideration," he said.
"Myanmar's current exploration and production prospects appear risky, given its concentration into a handful of players. Other than for Posco and PTTEP, the Myanmar position is marginal for other companies, at a time when strict cost discipline is leading companies to high-grade portfolios, accelerated by energy transition considerations," added Islam.
"With low oil prices and pandemic impact, it is unlikely for Myanmar's next oil and gas bidding round to attract foreign companies, who have reduced CAPEX levels. The round, which is subject to further delays due to the pandemic would likely need to offer its blocks at a discount to attract any interest," Kaho Yu, Asia analyst at geopolitical risk consultancy Verisk Maplecroft, told Energy Voice.
Significantly, to have any success, Myanmar will need to reform its fiscal terms, introduced when oil prices were high, and no longer favourable to investors, said Yu.
Indeed, more incentives are needed to entice investors to tackle costly and high-risk deep-water projects. The government understands this and Woodside's successful renegotiation of the fiscal terms for its A-6 development in late 2019 offered a positive signal.
However, Yu believes "the proposed reform of the tax-heavy and opaque PSC model in the current oil and gas law remains non-comprehensive and is likely to be ineffective".
"The military, who are guaranteed 25% of parliamentary seats by the constitution, will continue to enjoy political power and play a key role in the energy and mining industry. The armed forces' continued influence will also be a key obstacle to Suu Kyi's policymaking," added Yu.
Meanwhile, Posco's recent exploration success offers some encouragement. The South Korean company is preparing for a new drilling campaign off Myanmar, where it found the deep-water Mahar gas field earlier this year. Mahar is estimated to hold contingent resources of 660 billion cubic feet of gas.
Posco will spend around $92 million on further exploration and appraisal drilling starting April 2021 in its A-3 Block, home to part of its giant producing Shwe development. Exploration prospects include Mahar West, Kissapanadi and Yan Aung Myin.
Woodside will also start a three-well exploration and appraisal programme early next year with the Transocean Dhirubhai deep-water KG2 drillship. Woodside, along with partners Shell and Myanmar Petroleum Exploration & Production are due to drill a commitment exploration hole on Block A-7, where they made the Dhana Hlaing non-commercial gas find in 2018. Two other probes may also be drilled on blocks AD-1 and AD-8, which Woodside and China National Petroleum Corporation hold on equal terms.