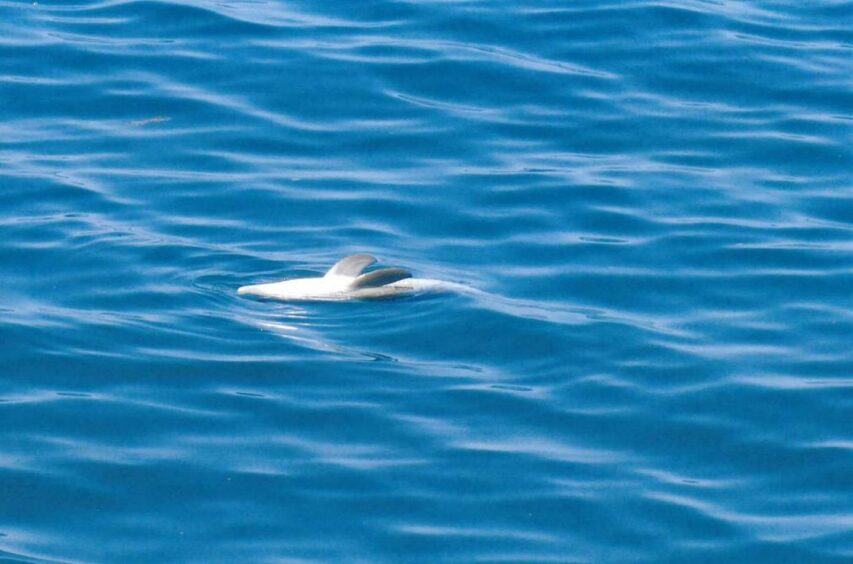 Santos has been accused of creating an oil spill that led to the death of a dolphin, off the coast of Western Australia.
Greenpeace Australia Pacific said the allegations raised in Parliament today must be investigated.
Testimony from a whistleblower was released today. The report claims that the worker was employed by Santos in March 2022.
The testimony was tabled today by independent Senator David Pocock.
A tanker tore a subsea hose connecting to the Varanus Island Gas Plant. The company had not found the tear for more than six hours. During this time, 25,000 litres of condensate was lost into the ocean.
"Regardless of efforts to cease the spill, the mood on the island became sombre when learning that dead dolphins, including a pup, were found floating in the centre of the spill; in other areas, sea snakes writhed in agony," the whistleblower said.
Cover up
Santos went on to cover up the incident, the allegation said. There was a "total disregard for the values they say they hold dear, values such as accountability and integrity", the aggrieved worker said.
The company claimed there was only a negligible impact on the environment. The response prompted the whistleblower to speak up.
A senior campaigner at Greenpeace Australia Pacific, Richard George, said that if the allegations were true they were deeply worrying.
George expressed concern that Santos was more concerned with "covering its tracks than accepting accountability", he said. "There must be a full investigation into these claims, to determine how tens of thousands of litres of Santos's oil spilled into the oceans, whether any dolphins died as a result and if Santos tried to cover it up."
George went on to say such companies cannot be trusted to operate in the oceans. He noted recent plans involving Woodside Energy around an "oil tower full of toxic chemicals" near the Ningaloo Reef.