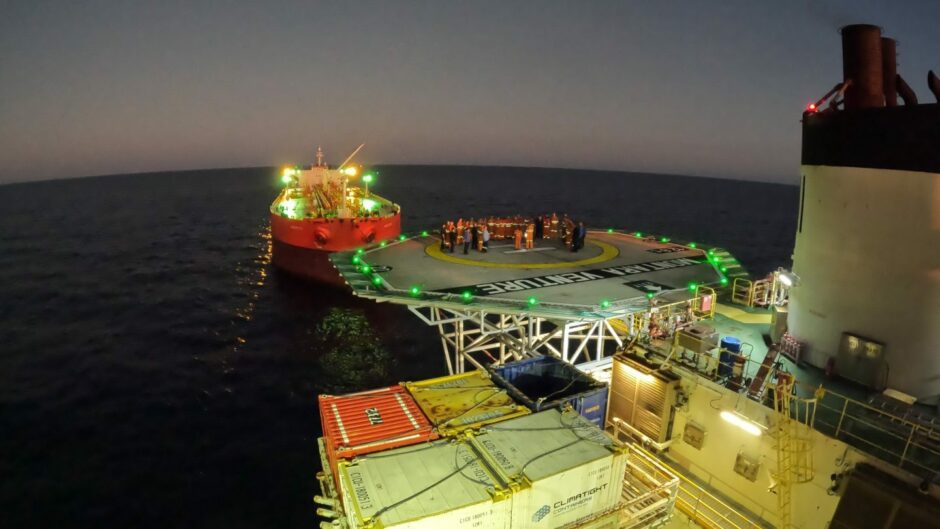 Jadestone Energy's struggles at its Montara asset cast a shadow over the second half of 2022. Now, with production back and big plans in the offing, the company is looking ahead to better times.
Last year, the company's fortunes can be divided into before Montara stopped producing – and after. The first half of 2022 was "record breaking" for Jadestone, CEO and president Paul Blakeley said in an interview today.
Then, it was forced to halt production at Montara – offshore Australia. Initially, in June, the FPSO leaked some crude during a transfer operation. It restarted in July, only to find more problems in August. The field stopped producing once more, only restarting in March this year.
Risk assessments
Jadestone was under no illusions when it acquired Montara from Thailand's PTTEP. Blakeley said Montara was a "troubled asset" and that there was a "catalogue of things to take care of, although nothing particularly serious".
Montara is producing around 4,700 barrels per day of oil. Given Jadestone plans to produce 13,500-17,000 barrels of oil equivalent per day for the rest of the year, Montara is a significant contributor to the company's fortunes.
How to avoid further problems at Montara is a major topic of thought for Jadestone. The company is working on the problem in two ways.
"The first is from a portfolio perspective. A broad portfolio is the best insulation against these type of events. 18 months ago, [Montara] was 80% of our production. By mid-2024, it will be closer to 20%," Blakeley said.
The second way is around how Jadestone will carry out maintenance and inspections. Inspections on the ship were carried out on a five-year basis, the executive explained. The tank in question had been inspected within the time limits, but COVID-19 had reduced Jadestone's ability to move staff offshore.
The leak was caused by a "dropped object inside the tank", Blakeley said. This removed the coating, allowing the contents of the tank to erode the steel.
"Whatever that object was, it was never recorded and never remedied. It's really unfortunate. Now it's fixed and we've learnt a lesson," he explained. Jadestone has moved away from time-based inspection to a programme based on risks. "If we find a problem, we go to that tank more frequently," Blakeley explained.
Cash generation
While Montara has been a major cause of upset for Jadestone in recent months, the asset was a "great cash generator" before hand.
Among the company's plans, it sees gas as playing an important part. The company took final investment decision (FID) on the Akatara gas project in June 2022. It is 28% complete and should reach first gas in the first half of 2024.
"Akatara is highly accretive. It was an awesome deal," Blakeley explained. Another project moving ahead is the Sinphuhorm gas field, onshore in Thailand. While the field is modest, the CEO said the plan would provide a 60% internal rate of return. Further gas plans are moving ahead in Vietnam, with feedstock going to existing power generation.
While Jadestone can sell its Australian oil volumes to the market, gas developments are largely based on a fixed price for local consumption. In gas developments, the CEO said, the best way to add incremental value is in the development phase.
"Fixed price gas has an advantage at certain times in the cycle," he continued. "The upside is not the same, but downside is protected."
Jadestone has reported total revenue of $421.6 million in 2022, up 24% from 2021. Production costs for the year were $250.7mn, while adjusted EBITDAX was up 14% at $161.9mn. Net profit after tax was $8.5mn.
Next up
Jadestone has made no secret of the fact that it is looking for more deals to expand its portfolio. Blakeley said the strategy was similar to that seen in the North Sea. The difference is that "few players in Asia-Pacific are focused on acquiring producing assets and extending field life".
The company has assets in four countries. A willingness to take on projects with decommissioning risk is a prerequisite.
In July last year, Jadestone acquired BP's interests in Australia's CWLH oilfield project for $20mn. As part of the deal, though, Jadestone agreed to fund its share of decommissioning costs in early payments.
"I love the asset," Blakeley said. "We want to operate one day. Offshore Australia there's nobody competing with us. In the North Sea, there would be 20 private equity-backed teams chasing all sorts of assets – and paying top dollar."
Depth and breadth
Financing is not a problem for Jadestone, he continued. The company closed a $50mn interim debt facility in February this year, which should tide the company over until it can complete its RBL, which it expects by the end of May.
"I want to take advantage of M&A, to deepen the portfolio, with more breadth in opportunity and get longer-life assets. We're constantly looking for ways to underpin longer term growth for Jadestone," the CEO said.
Over the rest of 2023, the company plans to carry out some drilling in Malaysia and Australia. Both Montara and CWHL are "really low tax" owing to historic costs.
Plans for 2023 are expansive. Jadestone expects operating costs at $180-210mn, with inflation driving this up 6% from 2022. Meanwhile, capital expenditure should be $110-140mn, of which 70% will be on the Akatara project. Another 15% will go on infill drilling offshore Malaysia.
"Aside from these dreadful seven months we've had with Montara, I'd expect we'd be much further ahead – and we want to get back into that trajectory again."
Recommended for you

Jadestone sets out reasons for financing amid Akatara focus