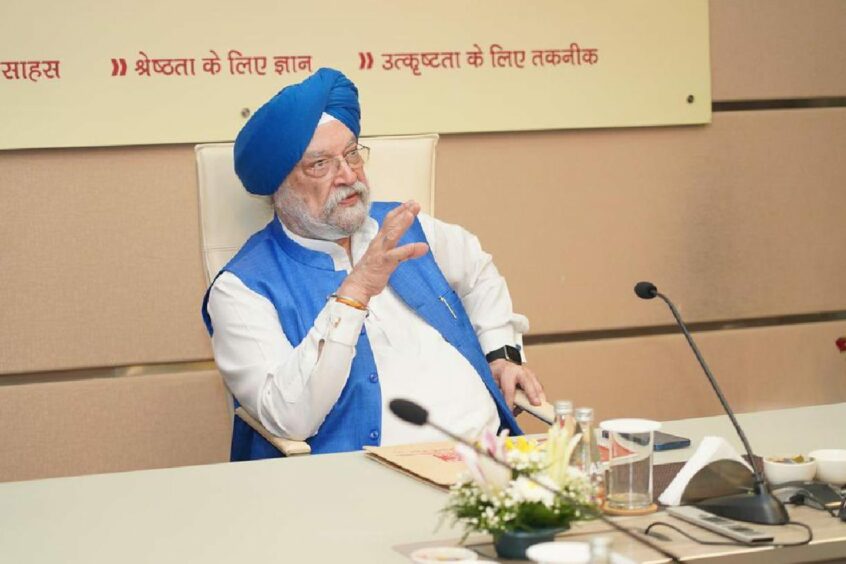 India's Oil and Natural Gas Corp. (ONGC) has made two oil and gas discoveries in the offshore Open Acreage Licensing Policy (OALP).
ONGC reported the Amrit discovery, in MB-OSHP-2017/1, in the Arabian Sea, and Moonga, in an exploration block in the Mumbai Offshore.
The company said it was working on a detailed assessment of these discoveries and had notified the Directorate General of Hydrocarbons (DGH).
ONGC said it was continuing its run of discoveries in the OALP blocks.
ONGC Director (Exploration) Sushma Rawat said the finds from the first and third OALP rounds reaffirmed the company's exploration commitment. The company intends to unlock the "vast potential of India's hydrocarbon resources along with reserves accretion, strengthening the nation's energy security".
Indian Minister for Petroleum and Natural Gas Hardeep Singh Puri held talks today with ONGC, congratulating the team.
The minister reviewed production plans, and "exhorted [the company] to fast track pending projects, resolve bottlenecks and drastically increase their capex plans". The discoveries will help India become self sufficient, he said.
Rig analysts Esgian noted the OALP process allowed operators to carve out blocks by assessing data and then submitting an application to the government – without a formal bid round.
Energy security
In February, an ONGC official said the company was planning to spend $2 billion in the Mumbay Offshore area. The aim was to drill just over 100 wells, he said.
The company commissioned the Sagar Samrat drilling rig as a Mobile Offshore Production Unit (MOPU) this year. The facility flowed oil from the WO-16 marginal fields in the Arabian Sea.
Energy security – and increased domestic production – is a priority. Puri has noted that India consumes around 5 million barrels per day of oil.
"We have no ideological hang ups on where we import our crude oil from. Our foremost commitment is to our own citizens," he said. Governments are answerable to voters and tax payers, he said, defending continued purchase of Russian crude.
Recommended for you

Offshore Europe in the 90s: Unsettled times as Brown plans North Sea tax raid