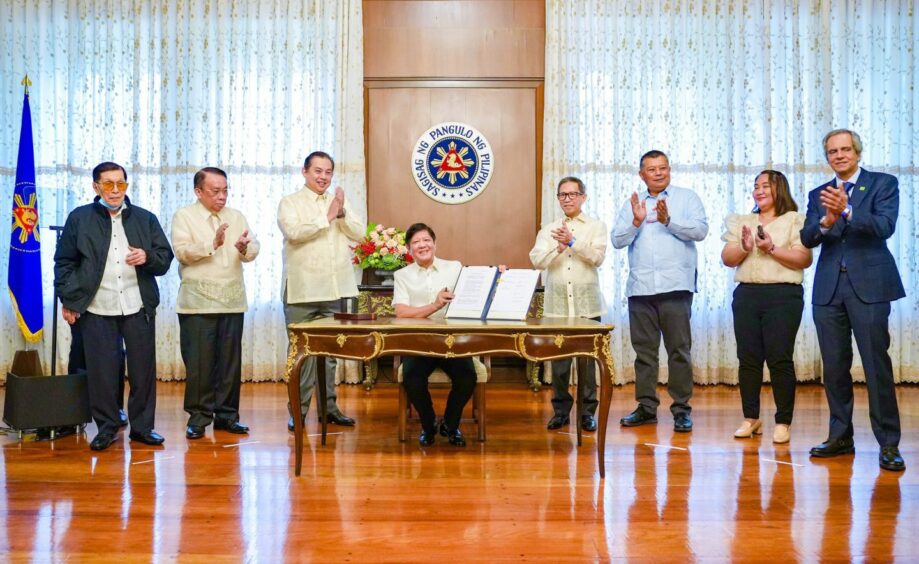 Philippines President Ferdinand "Bongbong" Marcos has signed the renewal agreement for a key gas field, which had been due to expire in February 2024.
The Malampaya service contract (SC) 38 has been extended for another 15 years, the Department of Energy (DoE) reported today. It will now expire in February 2039.
Marcos said the agreement would provide "cheap and reliable energy for Filipinos". The renewal will reduce oil imports, he said, and provide environmentally friendly energy.
The DoE agency said the agreement would allow production to continue from Malampaya "ensuring that the remaining gas reserves are further explored and utilised".
Working wise
The SC 38 consortium agreed to carry out a minimum work programme, under the deal. The partners will provide geological and geophysical studies and drill at least two wells. This work programme will take place from 2024 to 2029.
The DoE said the work was intended to unlock the full potential of the existing gas field and also prospective areas nearby for incremental output. Adding more reserves at Malampaya will "boost the country's quest for energy security", the agency said.
"You have committed to a firm work programme, geared towards developing resources both in the existing and nearby gas fields to provide incremental production," Marcos said.
The SC 38 consortium must also provide a decommissioning plan and budget, covering wells and facilities. This must include timing and costs, within 30 days of the renewal agreement.
Malampaya began producing 21 years ago. It is still considered to be crucial to power supplies at Luzon. It fuels three power plants, which provide around 40% of Luzon's needs.
Udenna Group has a 45% stake in the Malampaya project, while PNOC Exploration Corp. has 10%. Shell had owned the remaining 45%, via Shell Philippines Exploration (SPEX) but sold this down in 2022 to Prime Infrastructure Capital.
Recommended for you

Philippines, US forces simulate Malampaya attack