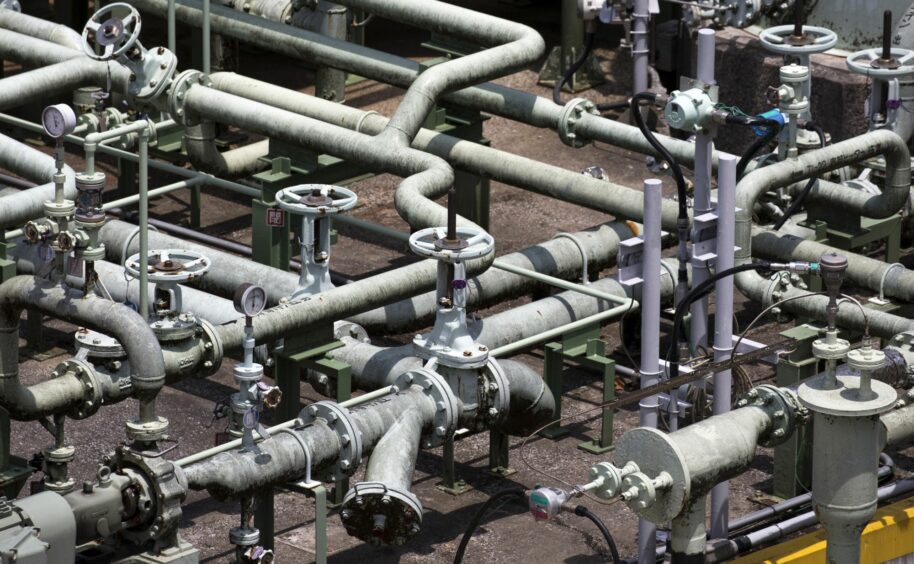 Asian power demand is switching away from LNG and into oil burning, Rystad Energy has said, driven by high prices.
Europe has little ability to burn crude for power, given operational restrictions and carbon regulations.
Asia, though, has more flexibility.
Should the gap between LNG and oil prices continue, it will increase oil consumption in Asia by 400,000 barrels per day over the next six months, Rystad said. This will provide further support for oil prices.
The consultancy noted that Asia has about 100 GW of liquids burning capacity. This is concentrated in Japan, Taiwan, Indonesia, Bangladesh and Pakistan.
Consumption of oil for power in the region is running at around 900,000 bpd. There is unused capacity of around 550,000 bpd.
Japan would drive this increase, accounting for a projected 300,000 bpd of the additional demand. Indonesia would account for 58,000 bpd, Taiwan and Bangladesh 39,000 bpd each and Pakistan 33,000 bpd.
"This is a significant increase for Asia, when looking at its current oil-to-power use. From a global oil balance perspective too, this would be a significant shift, and it provides support to the current rally in oil prices," said Rystad senior vice president on the oil markets team Claudio Galimberti.
The point at which it is more attractive to burn crude than LNG is rare. The last such instance came in January 2021, when the polar vortex drove up prices in Japan.
However, with natural gas prices in Asia forecasted to remain above $20 per mmBtu in the upcoming winter, this will drive a shift. There is "clear upside for oil demand" in the area, Rystad said, "unless the oil price were to increase even faster and cause the price spread to LNG to narrow".
Low LNG prices before 2020 drove an increase in import capacity around the world. As prices have risen, though, this has become increasingly uneconomic.
Platts has reported the JKM price – for LNG deliveries to Japan and Korea – at $29 per mmBtu this week. However, an analyst from the price reporting agency predicted the price would fall by as much as half by summer 2022.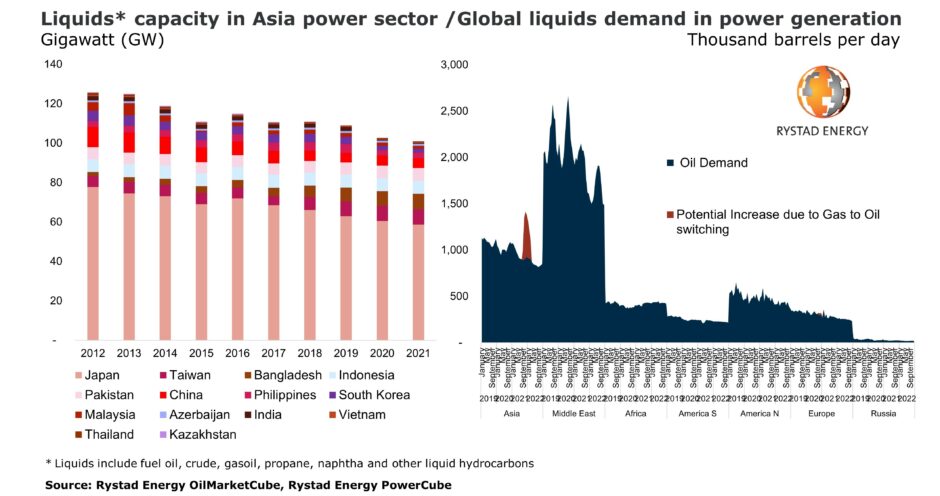 Recommended for you

Petronas and ExxonMobil show interest in Shell's Masela LNG divestment