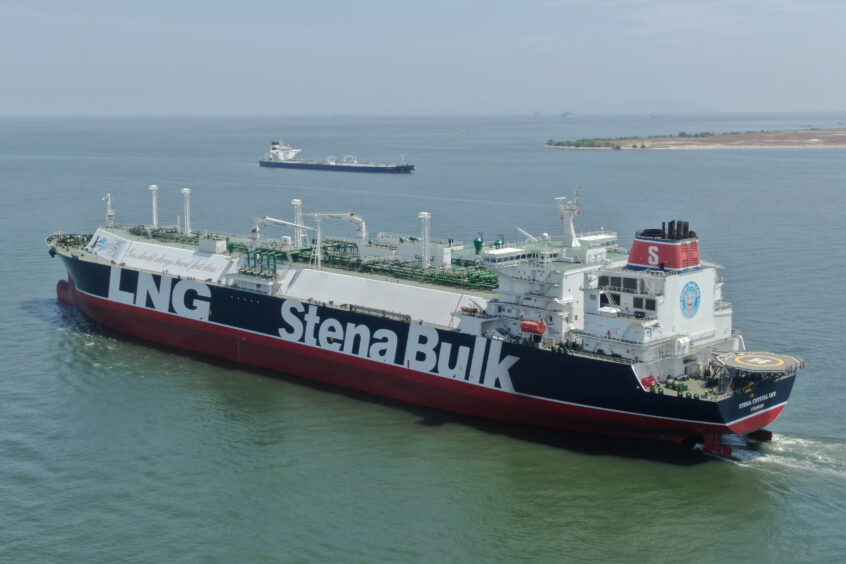 Stena Power and LNG Solutions has teamed up with Global Energy Storage (GES) to launch a new partnership on LNG projects.
Stena Power's chairman Göran Hermansson said his company offered "wide ranging, integrated LNG solutions that provide operational and commercial advantage with increased safety".
Working with GES, he said, will allow it to "share our wide-ranging, industry-specific knowledge". The partnership has a "mutual objective of delivering more sustainable energy infrastructure solutions to communities across the world".
Stena Power owns three LNG carriers. It can use these as floating storage and regasification units (FSRUs) or floating storage, it said. It could combine these with offshore power plans, which would not need onshore facilities.
GES CEO Peter Vucins said LNG was an important transition fuel. This is "especially in emerging markets where there is a strong demand for gas and power and a structural need to switch from coal to lower carbon solutions such as LNG".
The two companies noted Southeast Asia and Latin America as areas of interest.
Vucins raised the possibility of working on blue hydrogen production, produced from LNG and carbon capture.
"The possibility to deploy existing LNG carriers with onshore terminal solutions means that we can move quickly to provide our customers with a full range of solutions," Vucins said.
Private equity backed Bluewater launched GES in May with $250 million. GES shares a management team with Global Petro Storage (GPS).
Vucins, speaking in May, said areas of interest were "storage and logistics for LNG, LPG, hydrogen, ammonia and renewable fuels".
GES appointed former Puma Energy executive Graham Sharp to act as a non-executive director in late September.
Recommended for you

Australia CCS set for boost as gas players, including BP, eye major investments