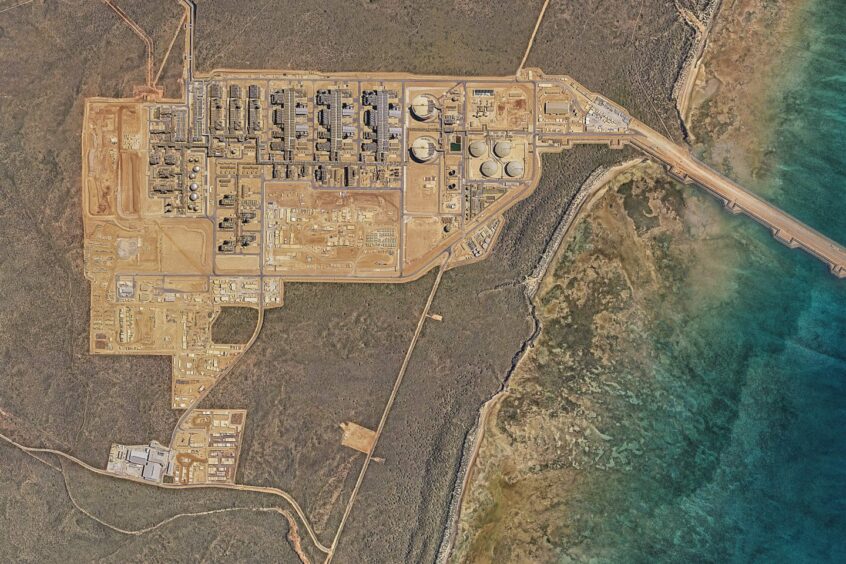 Chevron New Energies and Japanese utility Jera have signed a Memorandum of Understanding (MoU) to collaborate on carbon capture and storage (CCS) projects in the US and Australia.
Jera — a longstanding LNG customer of Chevron, with a contract to offtake 1.4 million tonnes per year from the Gorgon project — wants to reduce the carbon intensity of its energy imports as part of its goal to reach net zero emissions by 2050.
The firm sees ammonia as a key part of that plan, with a specific target to co-fire 20% ammonia with coal at unit 4 of its Hekinan Power Sation by 2024 and 50% ammonia with coal at unit 5 of the same station by 2028. Jera, Singapore port operator Jurong Port and Mitsubishi Heavy Industries are also developing a power plant that runs completely on ammonia in Singapore.
Developing CCS assets will help Jera secure and import blue ammonia volumes to supply these co-firing projects.
"Jera and Chevron have worked together to bring stable and reliable LNG to our customers over the years, and this CCS collaboration further demonstrates our strong commitment to advance lower carbon solutions," said Gaku Takagi, head of the resource procurement and investment division at Jera.
CCS assets
Chevron operates a CCS project at Gorgon, which is currently injecting 1.65mn tpyr of CO2. It is also part of three joint ventures that have been separately granted interests to assess CO2 storage offshore Australia.
In the US Gulf Coast, Chevron recently expanded its Bayou Bend CCS project. It now has potential capacity to store 1bn tonnes of CO2.
Chevron is also operating various different pilot projects to test different carbon capture technologies on its operations in the San Joaquin Valley in California.
Gorgon is only injecting one third of the targeted 5mn tpy when the project started. Chevron is progressing plans to optimise its water management system to improve this.
Expanding partnership
During its recent investor day, Chevron said the two firms were working together to deliver hydrogen molecules to Japan.
"[Jera] are interested in whether there is a way to drop products such as hydrogen and ammonia into the LNG value chain," said Jeff Gustavson, president of Chevron New Energies.
"We are working with them on how we can produce blue ammonia, which is the lowest cost [form of the fuel] today."
The two firms are working on a US pacific coast project to test liquid organic hydrogen carrier (LOHC) technology. This involves transporting hydrogen molecules in liquid form. This would allow the use of oil product infrastructure to transport LOHC deliveries.
LOHC technology is not yet commercially viable. However, Wood Mackenzie has found it could become a cheaper method than ammonia to transport hydrogen over long distances.
Both Jera and Chevron are investors in German technology firm Hydrogenious LOHC Technologies, which aims to commercialise the process.