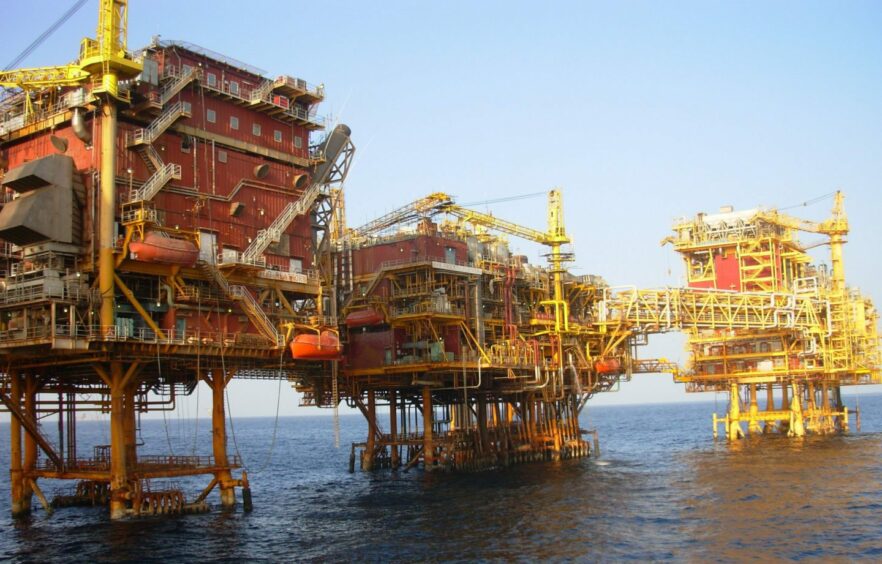 Indian police are investigating after an engineer working at ONGC's Mumbai High platform reportedly fell overboard last week, amid allegations of foul play.
The man, named as 26 year old Enos Varghese from Kerala, was working as a subcontractor for state-backed Oil And Natural Gas Corporation (ONGC) at its Bombay High South (BHS) processing platform when he allegedly fell into the water and disappeared on Friday.
Mumbai's Yellow Gate police were dispatched to the complex around 100 miles off Mumbai earlier this week to begin an investigation, after ONGC filed a missing persons report on Saturday.
Police have not confirmed Mr Varghese's death nor recovered a body, though said they have conducted interviews with crew aboard the platform and requested footage from the CCTV cameras on board.
In a statement reported by the Indian Express, assistant police commissioner Nitin Mansing Bobade said: "We have been told that on Friday he suddenly fell into the water while working. The people who were present on the rig even threw a safety wheel towards him, but he could not catch hold of it and allegedly drowned."
However, Mr Varghese's family alleged that ONGC was "trying to portray the incident as a suicide attempt", with his father telling the news daily that: "I firmly believe that my son was murdered."
They cited messages from the man in which he appeared to suggest his life was in danger, potentially from another crew member.
In a statement an ONGC spokesperson said: "An unfortunate incident of a contractual person working on ONGC offshore installation BHS process platform in Mumbai High going overboard, has been reported".
They said ONGC had immediately mobilised Search and Rescue (SAR) operations using vessels and helicopters, and informed the Maritime Rescue Coordination Centre (MRCC).
"At present, SAR is still going on under the command of MRCC with vessels and choppers of ONGC, Indian Navy and Indian Coast Guard," the spokesperson added.
ONGC said the company "is deeply aggrieved by the incident and has instituted an internal enquiry".
In the meantime it said it is "closely monitoring the situation and is in constant touch with the family of Enos Verghese".
ONGC launched a redevelopment of the Mumbai High complex in summer last year, and recently vowed to invest $2bn in in drilling a record 103 wells across its various Arabian Sea assets over the next two to three years. Three other installations at the field are eyed for decommissioning.
Production from the field is expected to rise to 22.8 million tonnes of oil and 22.1 billion cubic metres of gas for financial 2022-23.
Recommended for you

India's top oil explorer plans $12bn green energy spend