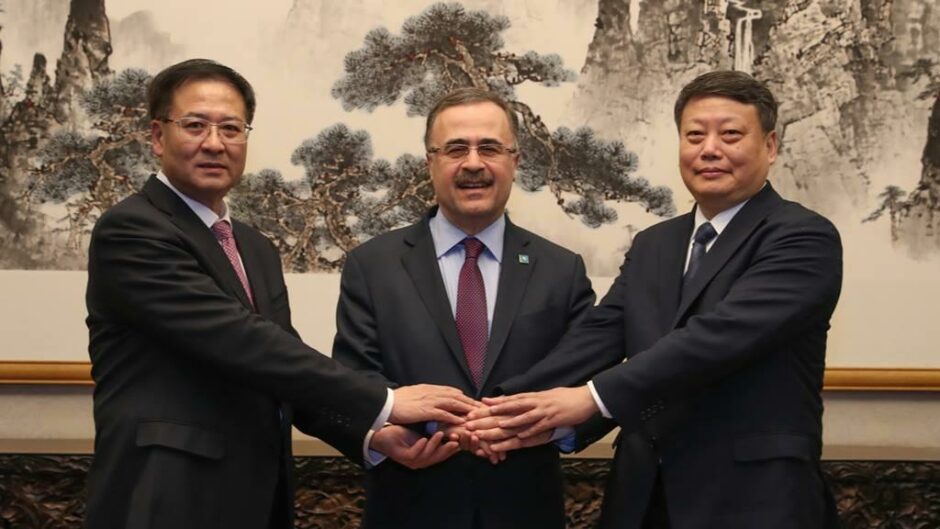 Saudi Aramco has taken a final investment decision (FID) on a major refinery and petrochemical project in China.
Aramco will provide up to 210,000 barrels per day of oil to the facility, which will have total capacity of 300,000 bpd. The plant will also have an ethylene steam cracker, at Panjin, in the Liaoning Province.
The Saudi company announced the creation of Huajin Aramco Petrochemical Co. (Hapco) in 2019, as a joint venture with China's Norinco Group and Panjin Sincen. The $10 billion project is still tipped to start in 2024.
Aramco senior vice president of downstream Mohammed Al Qahtani described China as a "cornerstone" of the company's downstream expansion strategy in Asia.
"Continued energy security remains a shared priority and this partnership represents another major milestone in our journey together, supporting China's vision to create a modern economy grounded in innovation, ambition and sustainability. It will further support Aramco's broader objective of becoming a global leader in liquids-to-chemicals," he said.
Aramco put the plans on pause in August 2020. Bloomberg reported that the price crash earlier that year had changed plans for a number of energy companies. Despite the Saudi pause, the Chinese partners continued with the ethylene and paraxylene units, the news agency said.
Chaos
Aramco CEO Amin Nasser, speaking this week at CERAWeek, said the mixed signals of the energy transition and a need for more oil and gas was adding to "chaos".
A narrow focus on the transition risks ignoring the expertise of energy companies and energy professionals. "This is not how thoughtful, effective strategies are developed," Nasser said.
The Wall Street Journal reported this week that Crown Prince Mohammed bin Salman had rejected a call from US President Joe Biden. The latter was seeking to encourage oil production in response to disruptions stemming from Russia's increasing isolation.
Bin Salman and Biden have each spoken against each other in the past. Meanwhile, the Saudi prince did find time to speak to Russian President Vladimir Putin and Ukrainian President Volodymyr Zelenskyy.
Recommended for you

Big Oil shows support for energy transition but on its own terms