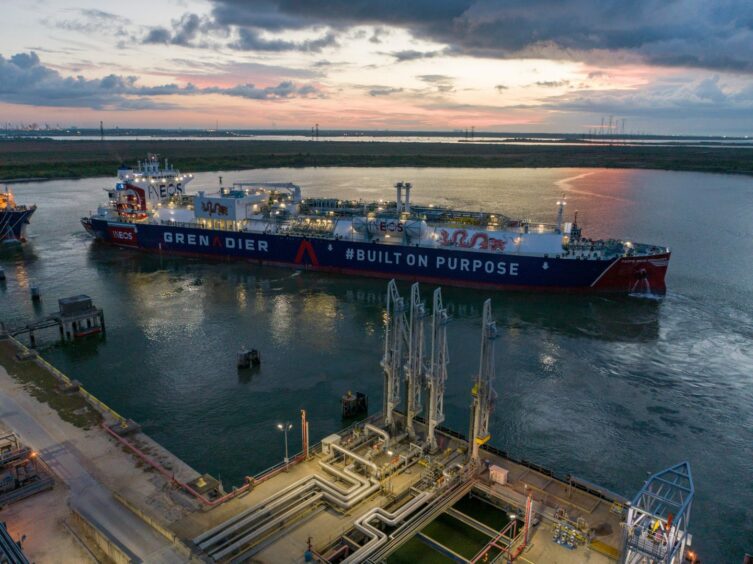 Petrochemicals giant Ineos has struck a deal with Pacific Gas for four, 99,000 cubic meter very large ethane carriers (VLECs).
The long-term charter agreements were finalised at a ceremony held yesterday, attended by representatives from both companies, as well as shipbuilding and financing partners.
It brings Ineos's ethane fleet to 16 vessels, split evenly between VLECs and dragon class ethane carriers.
These new agreements also means Ineos will now have a total of six VLECs under time charter with Hong Kong-based Pacific Gas.
Earlier this year, the two firms launched the world's two largest VLECs in the world – the Pacific Ineos Belstaff, and the Pacific Ineos Grenadier.
Chief executive of Ineos trading and shipping, David Thompson said: "Earlier this year, INEOS and Pacific Gas launched the two largest VLECs in the world: the Pacific INEOS Belstaff, and the Pacific INEOS Grenadier. Today's signing marks the next stage of our cooperation with Pacific Gas, and we look forward to working with them and the other valuable stakeholders in this exciting project."
The signing of the long-term time charter agreements for the four VLEC vessels takes Pacific Gas' ethane carrying capacity to the largest in the world.
Jiang Guodong, secretary of the party committee and chairman of the Chinese-state owned Shandong Ocean Group, Pacific Gas' parent company, said: "This cooperation benefits from the mutual trust and support of all parties in the project. All parties will take this opportunity to work together and complement each other's advantages to create a new win-win cooperation in future."