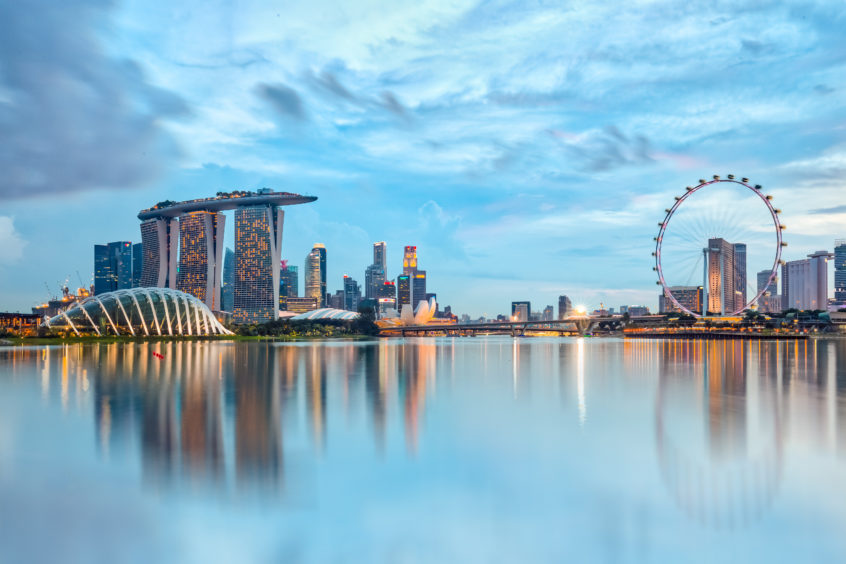 Sembcorp Marine group finance director William Goh has handed in his resignation, following the company's CEO who left in February.
Goh is leaving to "pursue other career opportunities", the company said. He will remain in post until April 30.
Sembcorp Marine has begun hunting for a new group finance head. While the search is under way, the company has appointed Paul Tan to come in as acting group finance director.
Tan was previously the chief financial controller at Keppel Offshore & Marine. The two companies linked up in February.
Sembcorp Marine CEO Chris Ong said the outgoing finance director had been a "key anchor" for the company. "He was instrumental in helping the Group ride through the severe industry downturn and in the successful completion of the merger with Keppel Offshore & Marine. We will miss his strategic mindset, leadership and contributions to the organisation."
On April 3, Sembcorp Marine reported that it had three consecutive years of pre-tax losses. It cut its losses in 2022 by 78% from the previous year, but still reported a full-year loss of S$261 million.
The company is now changing its name, to Seatrium, following the merger.
Change at the top
Wong Weng Sun stepped down from his post as president and CEO of Sembcorp Marine on February 28, as the merger with Keppel completed.
"It is an opportune time for me to step down to allow the new leadership to bring in new perspectives and competencies to the enlarged entity, where it will focus on pursuing the transition into renewables and bringing the enlarged entity to new heights," Wong said in February.
Sembcorp Marine CEO Ong took the reins after his role as a CEO of Keppel.
As of the end of 2022, the company was working on a number of significant projects. These include the conversion of an offshore converter platform for RWE Renewables' Sofia wind farm and the construction of a wind turbine vessel, Sturgeon, for Maersk Supply Service.
Recommended for you

Sembcorp aims for name change following Keppel combo