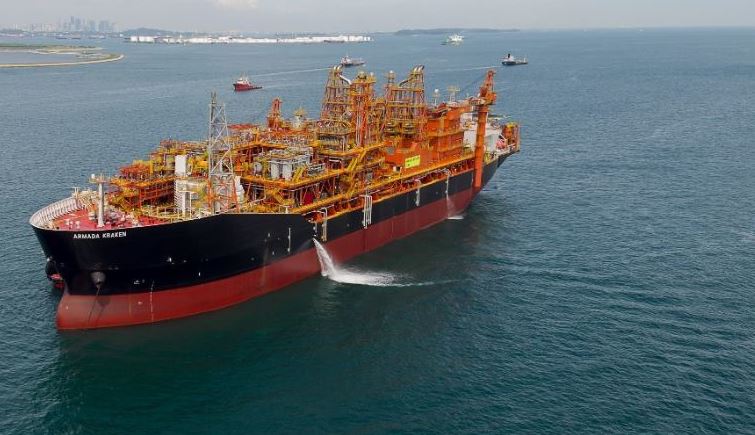 Bumi Armada has reported revenue fell in the first quarter of the year, down to 544 million ringgits ($116.7mn), from 605mn ringgits ($130.8mn).
The company attributed the decline to lower availability on the Armada Kraken FPSO and variation orders for the Armada Olombendo FPSO.
"Whilst this is a solid start to the year, we remain vigilant towards ensuring the stable operation of our vessels which drives our financial performance," said Bumi Armada CEO Gary Christenson. "We continue to be in the market for new projects and opportunities while remaining focused on safety, ESG and sustainability, operational excellence, and financial discipline."
The company described its cash flow as "robust", with 288.3mn ringgit ($62.3mn) in the quarter. Bumi Armada said it had cut leverage, which reduced interest costs.
In March, it fully repaid the project finance loan on the Armada Kraken, more than three months ahead of schedule. The FPSO is in the North Sea, for EnQuest, on the Kraken field.
At the end of the quarter, Bumi Armada's order book was 11.1 billion ringgits ($2.39bn). It has options for another 9.3bn ($2.01bn).
The Olombendo is in Angola's Block 15/06, under contract to Eni.
In late April, Bumi Armada sold its Armada Claire FPSO for $20mn. The company said this would translate into a $12mn gain in its second quarter results. Bumi Armada has not revealed the buyer. The FPSO is believed to be offshore Indonesia.
Recommended for you

Results boost for Bumi Armada after Kraken issues resolved