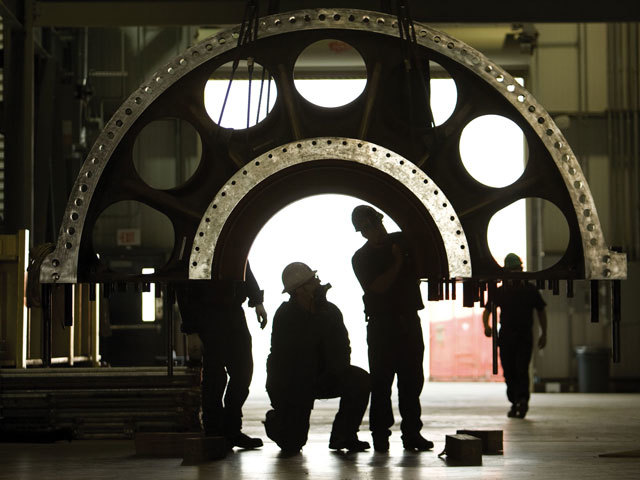 Wood Group has completed the takeover Australia-based SVT Engineering Consultants.
The move strengthens the firm's vibration, dynamics and noise engineering service.
SVT was founded to develop the application of sound and vibration technology in the Australian resource sector. Its client base includes onshore and offshore oil and gas market including Liquefied Natural Gas (LNG), as well as mining, power and utilities sectors.
The firm will be incorporated into Wood Group Kenny.
Bob MacDonald, chief executive of Wood Group Kenny, said: "Australia is one of the world's largest producers and exporters of minerals and is on the cusp of becoming the world's largest LNG producer. SVT builds on our asset integrity management service line as part of our strategy to enhance our vibration, dynamics and noise capability to support the operational phase of Australia's LNG and mining infrastructure for decades to come. SVT is a natural strategic fit augmenting, yet broadening, our existing spectrum of specialist technical services to the energy, industrial and renewable markets, where we have an industry leading capability."
SVT managing director Stewart Wharton, who will continue to lead his 110-strong team, added: "Joining Wood Group means we can offer our specialist services to an enhanced global client base and we look forward to being part of the company's international network. The depth of expertise Wood Group has in vibration, dynamics and noise, including specialist tools and software for data analytics, will open up new opportunities for our services. We are focused on solving difficult problems in the oil and gas, mining and utilities sectors and we share Wood Group's culture and values which strongly emphasise safety."
This is the latest acquisition in a string of recent takeovers for Wood Group. The firm completed the acquisition of Calgary-based BETA Machinery Analysis in June 2015.
Recommended for you

Wood to deliver design services for Salamander wind project off Peterhead