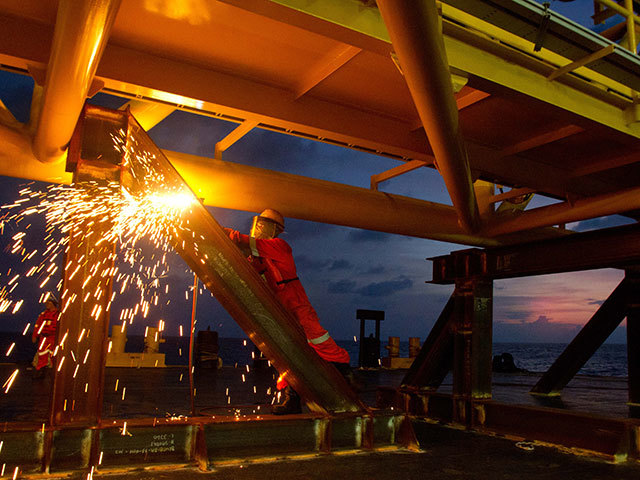 Ophir Energy today marked first production from its Kerendan field in Indonesia.
The firm, which acquired the asset in March 2015, said output was 3-5 MMscfd. PLN, the Indonesian state electricity distributor, has since been able to commission the power plant and transmission system.
A company spokesperson said: "Post commissioning, sales will be initially maintained at a restricted volume of 5 MMscfd at the request of PLN to enable them to meet demand for power in immediate Buntok region. The first 160 km section of the transmission line from the power plant to Buntok is complete and the full 290 km transmission line to Tanjung is expected to be completed later this year. Once the Tanjung line is completed, production is expected to increase to 20 MMscfd, in line with the Daily Contract Quantity."
Elsewhere, Ophir restarted production from its Bualuang field in the Gulf of Thailand, after a 10 day shutdown. The company completed the final tie-in work of a water debottlenecking project
A spokesperson added: "This was a highly complex brownfield project as work to upgrade the facilities was conducted over the last 5 months whilst minimising production downtime. Over 100,000 man-hours of work were conducted offshore by our local contractor Unithai, with the maximum POB of over 200 people supported by the accommodation barge "Posh Bawean" from 23rd July to 31st August."
Capital expenditure to deliver the project was $20million. Payback is expected within 12 to 18 months.
Chief operating officer Bill Higgs said: "We are pleased to have successfully and safely completed commissioning and to have first commercial gas production at the Kerendan field. The field will now provide another source of cash flow for Ophir and is the first commercial production of hydrocarbons from Central Kalimantan.
"Furthermore, increasing water handling at Bualuang has added materially to the cash generation of the asset. The team did an excellent job in safely completing a technically challenging project while minimising the impact to production.
"Both Bualuang and Kerendan have the potential to monetise incremental resource and realise further NAV per share growth for our shareholders."