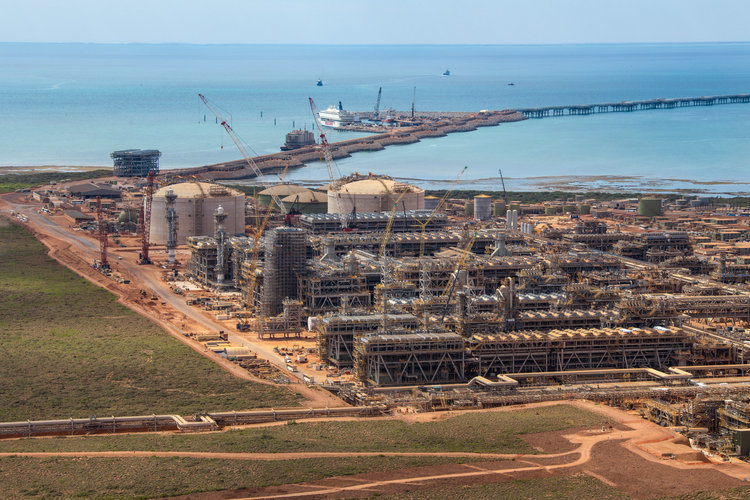 Chevron's Gorgon liquefied natural gas plant shut a production train for about a month, at least the eighth outage since operations started 14 months ago at the most-expensive project in the company's history.
Train 1 at the $54 billion project on Barrow Island off northwest Australia shut last week to replace a failed flow-measurement device, Cameron Van Ast, a Perth-based spokesman, said by email. Other routine maintenance will be performed during the shutdown and the plant's other two production trains are operating normally, he said.
LNG import prices in Japan, the world's biggest buyer, averaged about $9 per million British thermal units in 2009 when the project was sanctioned, then shot up as high as $18 during construction before sliding back below $6 after it started production amid a global glut, according to data from LNG Japan Corp.
"The issue with Train 1 is because they have had these frequent interruptions it creates some uncertainty for Asia Pacific LNG markets," said Wood Mackenzie Ltd.'s Australia analyst Saul Kavonic. "Particularly if it can be shut off at short notice — that can result in less cargoes on the market, which combined with other factors could have an impact on spot pricing in the short term."
The outage is the latest setback for the largest resource development in Australia's history, which faced delays, cost overruns and labor unrest during construction. Gorgon LNG, which started in March 2016, suffered its first shutdown just two weeks after shipping its maiden cargo. The terminal is also partly owned by Exxon Mobil and Shell.