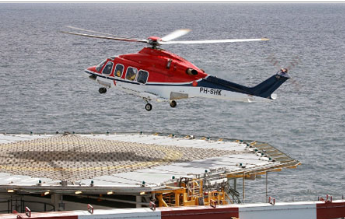 CHC Helicopter has been awarded a two-year contract to support Australian oil and gas company Quadrant Energy, starting on 1 July this year.
CHC will provide passenger transfer services to Quadrant's oil and gas installations on the North West Shelf using two AW 139s flying out of CHC's Karratha base.
The company's president Karl Fessenden said: "We have worked hard to redesign our company to better meet our customers' needs and we are delighted to establish this new partnership with Quadrant.
"We're continuing to see the benefits of our restructuring through new customer commitments worldwide."
CHC has been flying passenger transfer services from Karratha since 2011.
Since 2005 the company has logged over 125,000 AW 139 flight hours across its global fleet.