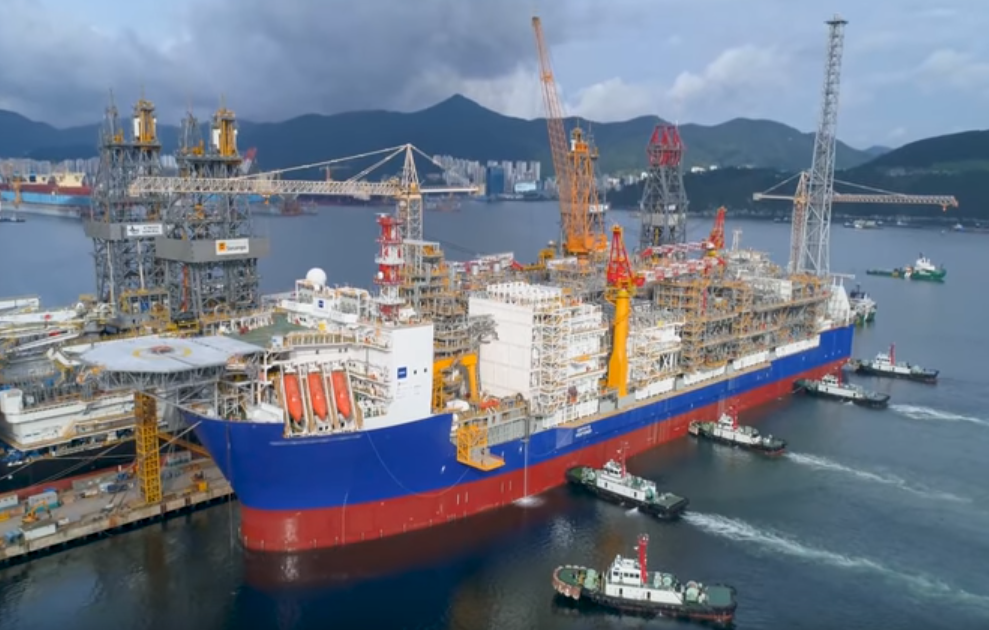 Western Australia is a region characterised by its huge liquefied natural gas market, aiming to overtake Qatar as the world's largest LNG exporter by 2020.
It is home to huge offshore projects such as Chevron's Gorgon development, which has estimated reserves of 40trillion cubic feet of gas and is set to produce for more than 40 years.
Shell's giant Prelude floating LNG project also lies off the north-west coast. It is expected to produce 3.6million tonnes of LNG per year once operational.
At 488metres long and 74metres wide, it is the largest vessel ever built, measuring nearly half the length of Aberdeen's Union Street.
Inpex's Ichthys gas field off the north-west coast is another monster of LNG.
Like Gorgon it is expected to produce for decades, with an estimated 12trillion cubic feet of gas.
With huge opportunities like these, more North Sea companies are setting up shop down under.
Contract wins and expansion plans have been announced in recent weeks by the likes of EnerMech, Stats Group, Dekra, Xodus and Wood, to name a few.
EnerMech, an engineering services firm headquartered in Aberdeen, employs more than 850 staff across 10 locations in Australia, making it the company's largest international operation.
It has been taking advantage of the market, scoring a pre-commissioning contract win for the Ichthys LNG
project, and EnerMech's subsidiary MInteg recently set up a base in Perth, Western Australia.
EnerMech operates in Europe, Asia, Africa and America, but chief executive Doug Duguid said the Australian market is in many respects easier to enter due to similarities to the UK.
He said: "The market has many attributes, not least a stable fiscal and governmental regime.
"The safety and environmental regulations are not dissimilar to the UK, so it suits Scottish companies which are comfortable working in a highly regulated regime.
"Australia is open to foreign investment and there are fewer hurdles to overcome than in other countries when it comes to establishing an operating base."
That is largely echoed by John Atkins, agent general for the Western Australian Government in Europe, who said the state has always been open to foreign investment and believes that the North Sea has something to offer the region.
He confirmed that the government has not been pushing for any surge in investment but believes that firms have entered the market after having done some homework.
He said: "While I don't think there are likely to be many projects like the Gorgon project in the short term, I think there are likely to be a number of smaller ones to come online.
"Undoubtedly, the downturn in the North Sea would make companies look elsewhere. I think it is largely driven by companies exploring themselves and identifying gaps in the supply chain. There certainly has not been a push by the government or industry to attract investment in this space.
"The Western Australia industry has largely been dependent on overseas investment for its success and growth, so we are very used to overseas investment and understand the need for that to grow the economy."
ASCO, a Peterhead-based oil logistics firm, is another company to have established itself in the region, setting up a base in Perth five years ago.
Matt Thomas was the firm's CEO in Australia at the time, tasked with creating the right team and winning the right contracts, and managing to secure work on Prelude.
Aside from Western Australia, ASCO has a "sizeable operation" in Darwin in the Northern Territory which serves some of the huge gas fields off the north-west coast.
Mr Thomas, who is now in Aberdeen as ASCO's global client director, said the door is always open to companies with North Sea experience.
He said: "The work that goes with the development of the LNG industry is the prize. whether it is LNG or oil it all needs to be delivered.
"LNG in Australia is a huge business. I think you will see more companies wanting to go there, I think the North Sea operators, very experienced operators, have a lot to offer. Look at what they are doing in the mature fields of the North Sea. Australia can learn a lot from its Scottish cousins, but success in the North Sea doesn't necessarily mean success in Australia. If you have that North Sea experience the door will certainly be open to you because you have got that pedigree."
However, he added that to set up in a vast country like Australia, firms need to be aware of the cost.
He said: "If companies are looking to move into the market they need to be aware that it is a large country and that certainly relates back to costs. If you travel from Perth to Brisbane, that's five hours. If you fly five hours from Aberdeen, you will be in Russia."
Aberdeen-based energy consultancy Xodus Group first established a presence in Perth in 2007 and has had a permanent base in the city since 2012. With many more new "phases" for existing fields coming up rather than new developments, managing director Stephen Swindell believes North Sea experience in mature fields could be of use.
He said: "The Perth market is picking up and we're adapting to that. It is a different market to the North Sea but we are seeing signs of increased activity there. It's an area for growth. We're seeing a lot more phase two, phase three or phase four developments of existing fields, rather than brand new developments. In the North Sea, we've been 'tieback central' the last 10 years, so the industry here is in good shape to help Australia."
Recommended for you

North Sea Tiger: One-eyed cat stows away on oil platform