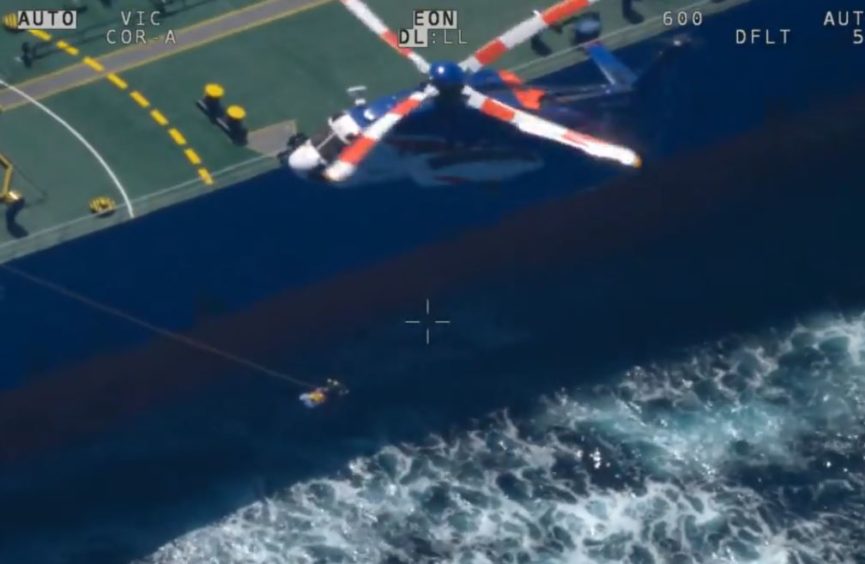 Footage has been released of a medical evacuation from a 250metre oil tanker.
The Australian Maritime Safety Agency was called out to the Kriti Journey tanker after a worker had slipped and suffered a broken leg.
Video released by the agency shows the crew member being winched to safety by a Bristow helicopter.
The patient was safely transferred to Karratha hospital, on Australia's north-west coast.
The rescue, which happened last month, took place 120 nautical miles offshore.
See the footage below:
Medevac of crew member from Kriti Journey

Last Thursday, our Response Centre received advice that a crew member on board the 250m tanker Kriti Journey had slipped and suffered a broken leg. Medical advice recommended urgent medical evacuation and the vessel, on a voyage to Geelong, was diverted towards Dampier. AMSA tasked the Bristow Group helicopter to conduct the medevac the following day approximately 120NMs offshore, with the Perth Challenger Jet providing top cover. The patient was recovered and transported to Karratha Hospital for treatment. Great work by all!

Posted by Australian Maritime Safety Authority – AMSA on Tuesday, 2 April 2019