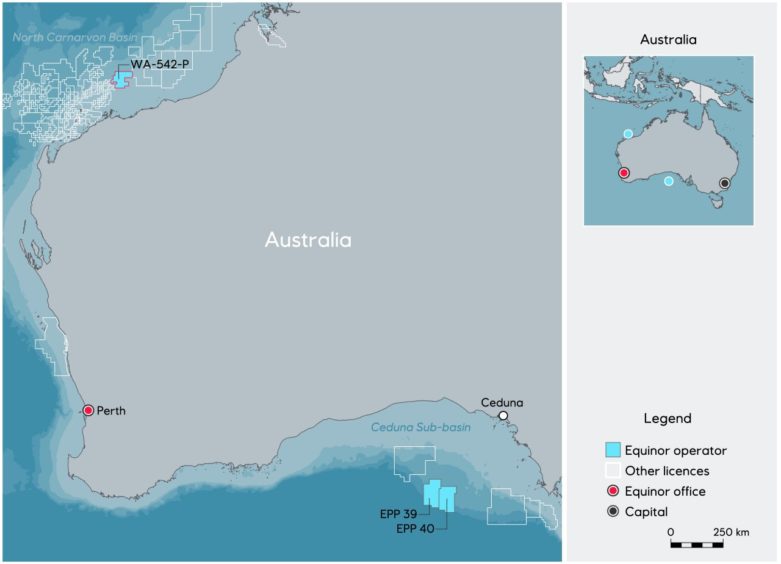 Norwegian energy giant Equinor has picked up exploration acreage off Western Australia.
The firm has acquired 100% of a licence in the Northern Carnarvon Basin, west of the recent Dorado discovery made in July last year.
Dorado has been touted as one of the largest ever oil finds off the coast of Western Australia, with estimated resources of 162million barrels.
Equinor will carry out geological studies and 3D seismic data acquisition on the WA-542-P licence.
The block lies around 62miles off Australia's coast.
Paul McCafferty, Equinor's senior vice president for international offshore exploration, said: "We are pleased with this award which expands our position in Australia with an exploration opportunity in a proven basin.
"An interesting new liquids play has emerged in this part of Australia's northwest shelf and we are looking forward to assessing the potential in our new permit."
Equinor established an office in Australia in 2012, and is the operator for EPP39 and EPP40 in the Ceduna Basin offshore South Australia.
Recommended for you

Carnarvon to complete Dorado sale in August