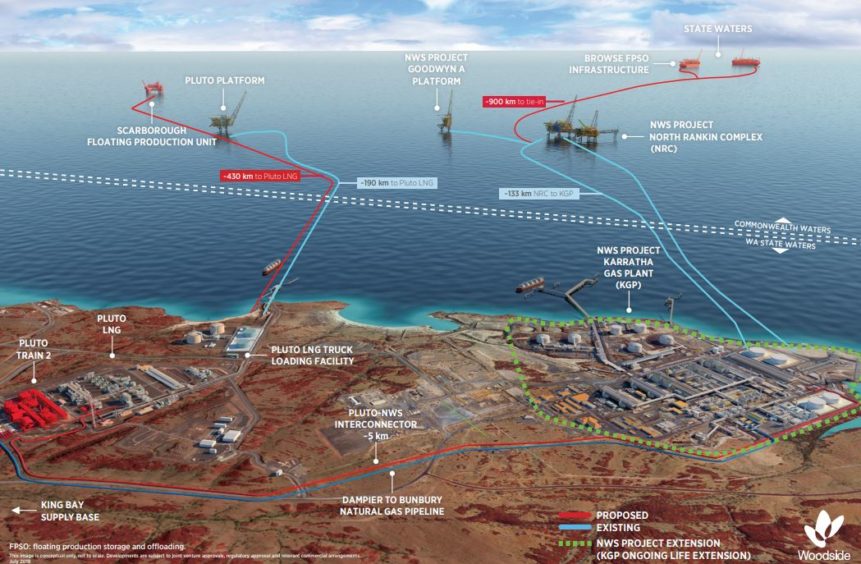 Aberdeen's energy sector has been urged to invest in Western Australia as the country's largest producer of natural gas embarks on a mammoth £20bn project.
Woodside Energy presented in Aberdeen yesterday calling for businesses to bring their "skills, knowledge and experience" as it highlighted the scale of opportunity in coming years.
UK country manager Andy Demetriou pointed to Woodside's massive Burrup Hub development in the north-west region, with major portions to be sanctioned over the next two years bringing thousands of jobs.
Mr Demetriou described how the hub will help meet the world's growing demand for liquefied natural gas (LNG), but there is also growing need for skilled workers.
He said: "The big picture is investing in projects worth more than $40bn (AUS) of capex which will generate approximately 40trillion cubic feet of gross dry gas resources for customers in Western Australia and around the world.
"Perth continues to grow as an oil and gas and wider energy hub in Australasia.
"What we're finding is this growth is spurting prosperity and influx of people and there is a requirement for people with increased skills and knowledge.
"In Aberdeen the industry is much older, the technology is potentially on a larger scale and there are transferrable skills and what we'd like to see is more people coming and trying to invest in Perth in oil and gas and energy sectors in Australia."
The Burrup Hub vision is expected to create thousands of full time jobs, consisting of expansions to two gas plants, while new LNG will be brought online via three floating production vessels at the Scarborough and Browse fields via pipelines running hundreds of miles.
Mr Demetriou was joined at the event at the Marcliffe Hotel by speakers from STR Subsea, Quensh HSEQ Specialists, Aberdeen City Council, Ardent and Scottish Development International.
Mike Deeks, the government of Western Australia's European representative, gave the keynote speech.
He said: "Western Australia is continuing to grow its offshore oil and gas industry with strong support from the State Government.  A key element of that growth is attracting the right kinds of overseas businesses that can add value to our industry, create jobs in Western Australia and cement our place as the world's leading exporter of LNG.
"By coming to Aberdeen, with its rich and impressive history in the offshore resources industry supporting the North Sea oil fields we discover companies with experiences and knowledge that can enhance our capabilities in Western Australia and strengthen our relationship with Aberdeen."
Recommended for you

Natural gas workers urge quick end to Australia strike threat