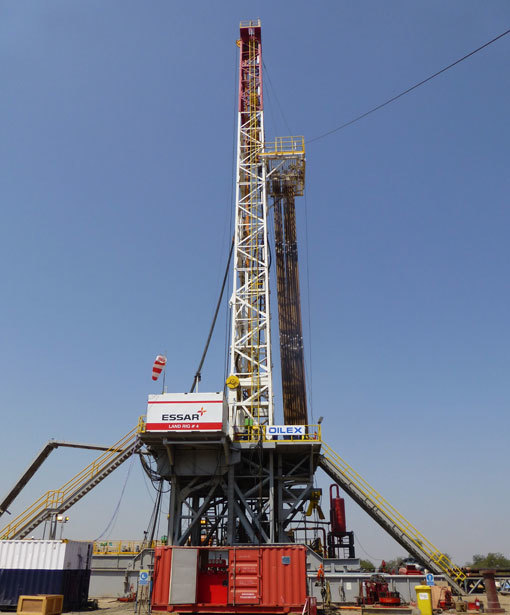 Oilex has said it will continue to "review business opportunities" in high potential areas despite taking a financial hit due to the Covid-19 pandemic.
The Australian firm published its Unaudited 2020 Annual Report today showing a pre-tax loss of $4.5 million (£3.5m) in the 12 months to the end of June this year.
That's compared to pre-tax losses of just $3.1m for the corresponding period last year.
The firm, which is registered in Perth and is listed on the London and Sydney stock exchanges, was hit by a non-completion of plans for a "package spin-out" for the Cooper-Eromanga basin in central Australia, as well as "significant" delays to its Cambay project in India.
However, the value of Oilex's total held assets increased from $12.7 billion in 2019 to $13.1bn in 2020, while there was also a slow down in the rate of depreciation.
Jonathan Salomon, interim chariman of Oilex, said: "The 2020 financial year produced two remarkable global events. The first of these was the effect of COVID-19 and the fundamental change it brought to the daily and working lives of all of us.
"The other key event was the global oil and gas price reduction, the third time this occurred within a 12 year period. Virtually every community in our modern world and every industry has been affected in some way by one or both of these events.
"Certainly, it has brought about further changes and downward pressure on an already embattled oil and gas industry. Our industry has seen an increase in the number of project delays and project re-assessments along with several corporate collapses, related to combinations of reduced commodity prices, scarcity of risk capital and significantly altered working environments.
"Oilex's experiences were in line with this and included the non-completion of the initial proposal for the Cooper-Eromanga basin package spin-out and additional and significant delays to our Cambay project in India."
Last year, Oilex entered into an agreement with Koru Energy for up to 50% of the Knox and Lowry, and Whitbeck gas discoveries in the East Irish Sea.
Mr Salomon added: "In the UK, Oilex struck a series of deals and options with a number of UK based entities, for both discovered and exploration assets in the highly productive East Irish Sea basin.
"Through a series of agreements, Oilex established line of sight over a number of low entry cost, complementary projects in the East Irish Sea immediately adjacent to large producing gas fields with refurbished production and processing facilities and where new sources of gas production would help to extend the productive life of the greater projects.
"However, once again COVID resulted in reduced ability to secure risk capital for these projects, and Oilex reduced its position to a single licence containing two high potential exploration targets, again adjacent to existing producing fields."