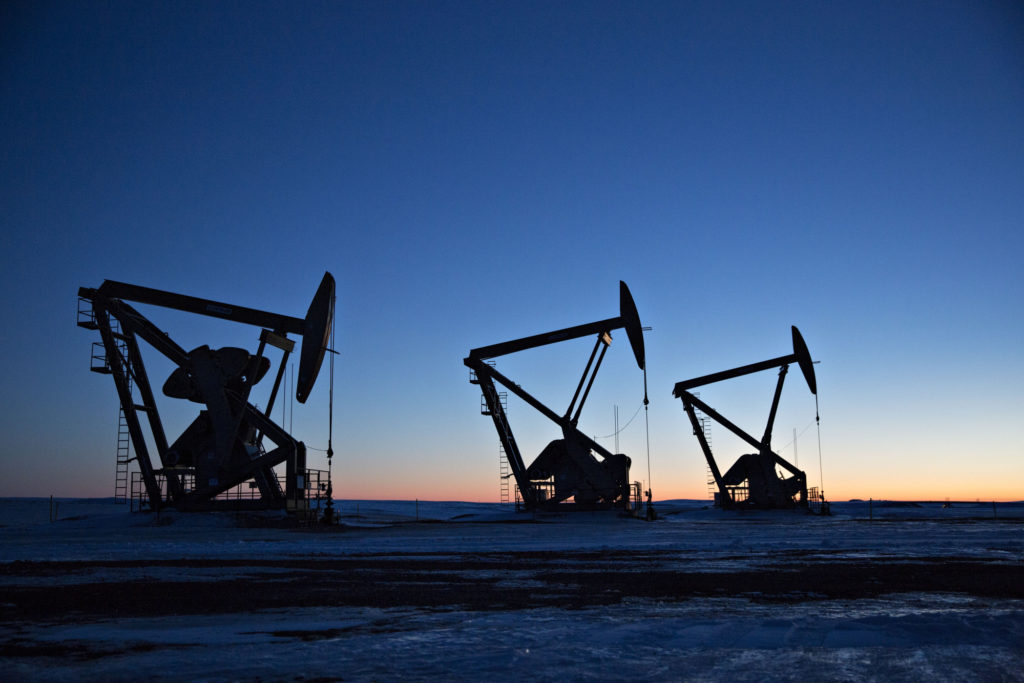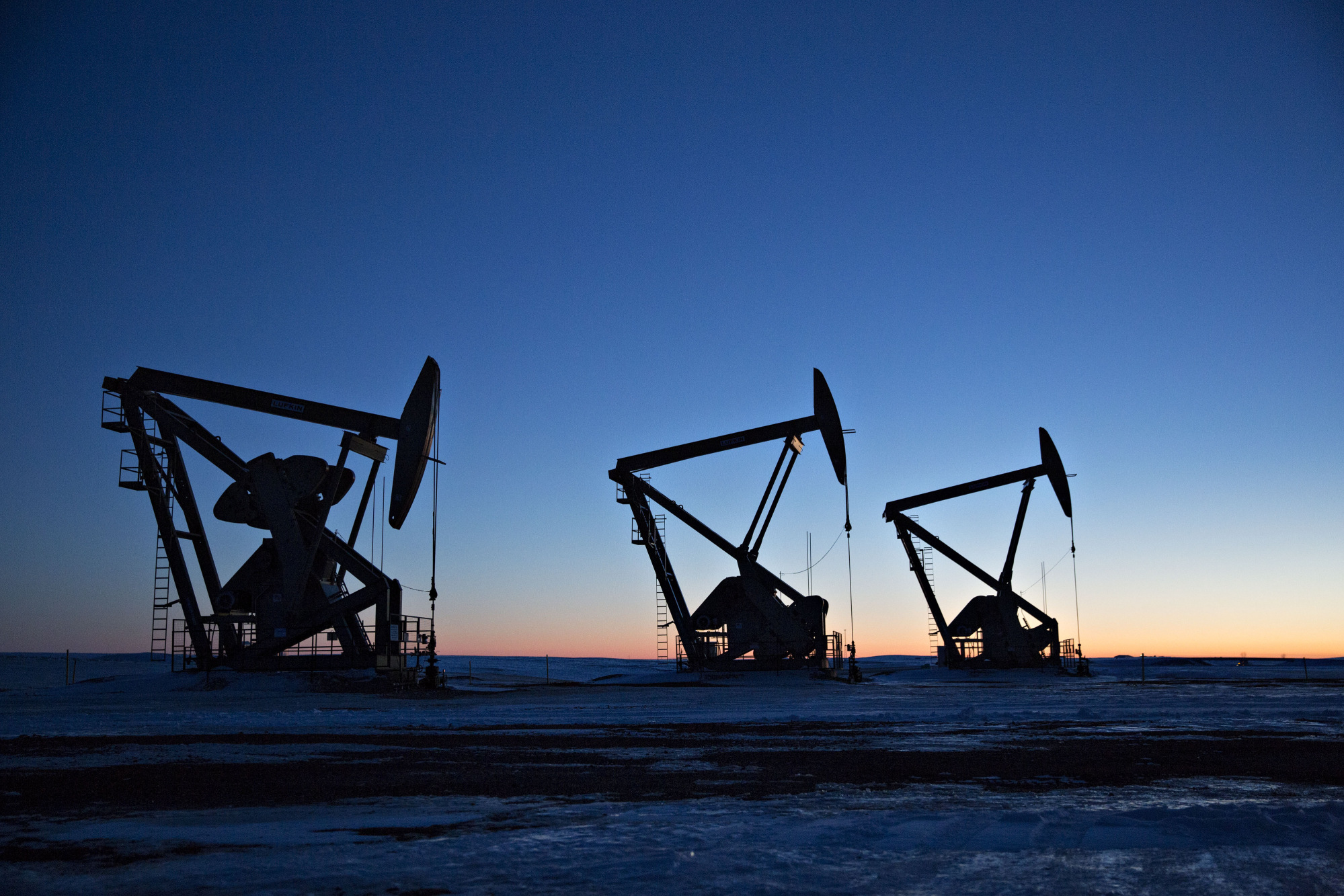 Multiple shale gas exploration wells are being drilled in the remote Beetaloo basin in Australia's Northern Territory and recent results have raised expectations that the area could be on par with shale gas plays in North America. Significantly, investors could finally find out whether the shale play is commercial by the end of next year.
Australia's Origin Energy and its partner, UK-listed Falcon Oil & Gas, grabbed the headlines earlier this month after announcing bullish exploration results from their Amungee well targeting dry gas in the Velkerri shale.
"Most industry analysts say you need flow rates of around 3 million cubic metres (cm) per day to be commercial. We have a good strong indicator that we are at 5 million cm per day," Philip O'Quigley, chief executive of Falcon Oil & Gas, told Energy Voice.
And it's not just the explorers with skin in the game that are optimistic. Simon Molyneux, managing director at Perth-based upstream consultancy Molyneux Advisors, told Energy Voice, that the Beetaloo is "a very interesting shale basin" and has "the potential to be equivalent to some of the North American shale basins."
However, "the big challenge in the Beetaloo is its immaturity, even after the current flurry of drilling, it will still have many fewer wells than equivalent North American basins had when they were first determined as prospective," cautioned Molyneux.
"The availability of information with which to underpin a very large development is limited at a geoscience level. But I'm very bullish on the potential of the Beetaloo," he added.
All Eyes On Santos
All eyes are on Australia's Santos as it drills and tests two 1000 metre horizontal wells in the Velkerri shale. The results, which should help answer the commerciality question, are due to be released later this year. Crucially, the flow rates will provide huge insight into the real commercial potential of the Beetaloo.
"If Santos' wells flow at 2 million to 3 million cm per day each over 1000 metres, then it will be a giant step closer to a declaration of commerciality," said O'Quigley, who reckons the Beetaloo is on par with the prolific shale plays in North America.
Still, "we are not quite at the stage, where we can say the Beetaloo is commercial, but we are not that far away either. I think in 2022, we should do it," he added.
The key players in the Beetaloo are Origin Energy and partner Falcon, as well as Empire Energy, plus Santos and their partner Tamboran Resources. Together, the companies could drill up to 10 wells between 2021 and 2022, which would help unlock the commercial potential of the basin.
Giant Flat Shale Pancake
Everyone, except Empire Energy, is playing in an area known as the core Beetaloo with their initial exploration and appraisal wells. Significantly, the shale is like one giant flat pancake, so positive results from individual operators bodes well for the others. "It does not matter where you are in this pancake, it's pretty uniform, particularly for the middle Velkerri shale (that) we are talking about," said O'Quigley.
Santos is drilling in Exploration Permit (EP) 161, which runs alongside Origin's EP 98, home to Amungee. Santos operates EP 161 with a 75% share on behalf of Australian-listed partner Tamboran, which holds the remaining 25% interest. However, Tamboran, a pure-play Beetaloo exploration stock, also holds 100% interest in the adjacent area EP 136.
The geology in EP 136 is very similar to EP 161, Joel Riddle, chief executive of Tamboran, told Energy Voice. This means Tamboran is able to test the commerciality of EP 136 via its 25% investment in EP 161, added Riddle. Drilling success in the Santos-operated EP 161 would uplift Tamboran's 100% interest in EP 136 and this "could really catapult and de-risk our acreage," said Riddle.
Tamboran is ambitious. It wants to be the first company to develop shale gas in the Beetaloo. Following on from Santos' current drilling campaign, Tamboran wants to accelerate activities in its wholly-owned EP 136. It is looking to drill two to three wells in 2022. "If we get the results we want then we could sanction a pilot development as early as 2023. We would be targeting production of 100 million cubic feet (cf) per day starting in 2025," said Riddle.
Tamboran believes the gas is commercial, with public announcements that private pipeline player Jemena will build a pipeline for methane sales to go to Queensland's Wallumbilla Gas Supply Hub (GSH) in eastern Australia. From the GSH it is possible for methane to be sold to liquefied natural gas (LNG) export plants or the domestic market. However, "we would need to see very large volumes of methane for this level of new investment to be justified on commercial grounds – no real evidence we will get to this stage," Jimmy Zeng, an Australian-focused analyst at consultancy Rystad Energy told Energy Voice.
Indeed, Zeng believes it is more likely any liquids-rich discoveries, which have recently been confirmed by two wells, will provide an incentive to market gas liquids to the north of the Beetaloo, as exports via a third-party facility, such as the Inpex-led Ichthys LNG plant in Darwin, northern Australia. The remote Beetaloo sub-basin lies 600kms south of Darwin.
On Par With North American Shale Plays?
"While the Beetaloo gas resource may be world-class in terms of sheer size, uncertainty remains on whether these rocks can deliver the flow rates needed to be commercially viable. Recent appraisal results from Origin's Amungee well are encouraging. The extrapolated flow rate per 1000 metre benchmarks around the middle of the pack when compared with wells completed in mature US plays like the Marcellus," Shaun Brady, an upstream analyst at energy research company Wood Mackenzie told Energy Voice.
However, "unlike the Marcellus and other US shale plays, the Beetaloo has no history of conventional production, no existing hydrocarbon infrastructure and therefore remains a frontier province," added Brady.
"Local supply chains to develop unconventional resources are also relatively immature, which means achieving rapid scale will be costly and difficult. Building the infrastructure to deliver Beetaloo gas to Australia's east coast and Asian LNG markets carries huge cost," he said.
"In addition, there are complexities of operating in a remote and sensitive environment, dealing with landowners and community stakeholders. Well performance needs to be best-in-class for the resource to stand a chance of delivering a return on this investment," cautioned Brady.
Bullish Market Outlook
Nevertheless, Falcon's O'Quigley, remains bullish, particularly on the market for gas. Australia's east coast is short gas with domestic prices spiking. Spot prices of LNG in Asia are also surging just now. "We can move our gas either to the east coast of Australia or north to Darwin for export via LNG plants," he said.
"Gas prices above $6 per million British thermal unit (mmBtu) will make it commercial. If we talk about wells flowing at 2 million to 3 million cm per day with gas being sold at $8 per mmBtu we would be in serious profit. There is insatiable demand for LNG across all of Asia," said O'Quigley.
Inpex And Ichthys LNG
Japanese player Inpex operates the Ichthys LNG export plant in Darwin with supplies from its offshore fields in the Browse basin. The company has permits and approvals in place to expand the facility should more gas become available. Moreover, Inpex have said that onshore development in the Beetaloo basin is an option to fuel an expansion of Ichthys, describing the potential in the region as "significant".
"Inpex are a very obvious partner at some stage to come into the Beetaloo. They already have acreage to the west of Falcon," said O'Quigley.
"Getting gas to market is not an impediment to commerciality. The big question comes back to flow rates. They need to be at 2 million to 3 million cm per day. The rest will take care of itself," said O'Quigley.
Only time will tell. But all eyes will be watching the flow rates announced over the coming months and into 2022.
As Australian-based consultancy EnergyQuest said, the "unprecedented" level of activity in the area "should be enough to finally answer the big question about commerciality".