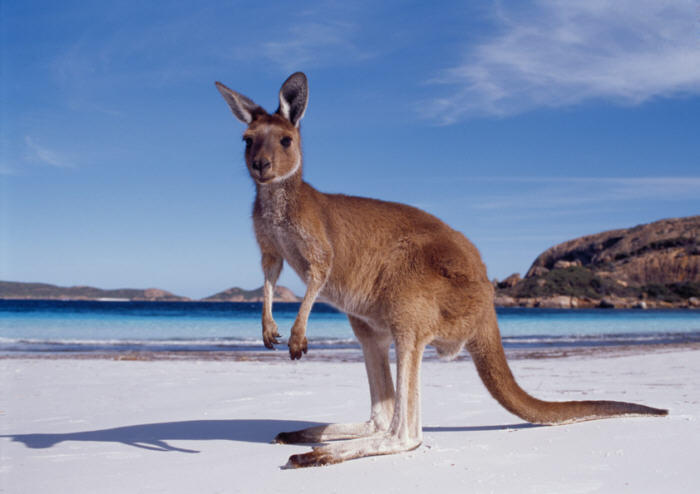 Australian junior Norwest Energy (ASX:NEW) recently announced a large gas discovery in the onshore Perth basin in Australia. The news bolsters recent analysis from consultancy Rystad Energy that suggests conditions are ripe for a significant development opportunity, with the basin potentially emerging as a key source of gas supply in Western Australia.
On 8 September, Norwest and partner Mineral Resources (ASX:MIN) subsidiary Energy Resources, announced that their Lockyer Deep-1 exploration well in Exploration Permit (EP) 368 hit a multi-trillion cubic feet (cf) gas resource. Norwest believes its early assessment of gas resources within the area will exceed its pre-drill assessment of 1.1 trillion cf.
Simon Molyneux, managing director at Perth-based upstream consultancy Molyneux Advisors, told Energy Voice, that the result was very positive for both Norwest and the Perth basin. He added that the basin has low development costs and is close to crucial infrastructure, such as pipelines. "There is nothing complicated about the gas, it requires little processing," said Molyneux.
Significant development opportunity?
"The Perth Basin, a significant onshore gas development opportunity in Western Australia, has picked up the pace this year, with anticipated drilling in the coming years likely to exceed the historical average. With an estimated 1 billion barrels of oil equivalent of resources discovered by 2019, the potential of the basin is evident," Rystad said in a report last month.
Rystad believes "the odds are rising that the basin's time has arrived. The attractiveness of the play means exploration and production (E&P) companies and gas buyers will likely need to step out of their traditional business models towards vertical integration to bring low-cost gas to the market and maximize the basin's value."
"Without some form of customer-led or producer-led vertical integration, it remains uncertain whether the basin's full potential can be unlocked over the coming decade, owing to the disproportionate impact on the long-term domestic gas supply/demand balance from liquefied natural gas-linked projects," said the energy consultancy.
In Rystad Energy's view, there is currently potential for up to 500 million cubic feet per day (MMcfd) of peak gas production from the Perth Basin by 2032 – but this runs the risk of oversupplying the domestic market late in the decade.
"This is despite current high spot gas prices in Western Australia suggesting near-term market tightness. The risk of oversupply is based on the longer-term demand growth expected by the Australian Energy Market Operator (AEMO), which appears insufficient to incentivise Perth Basin developments beyond Mitsui's Waitsia development and Strike Energy's West Erregulla over a longer timeframe. Furthermore, given the current onshore gas export ban (albeit with potential for ad-hoc exceptions), Perth Basin gas-to-LNG is also unlikely to reach sufficient scale to justify greenfield LNG projects," said Rystad.
"One emerging path through uncertain market conditions could be active vertical integration. This could be from E&P companies moving into downstream businesses, or gas buyers taking a stake in the upstream project to secure low-cost gas – either of which enables the creation of demand for Perth Basin gas over and above current AEMO forecasts," added the consultancy.
"Ultimately, the basin's development represents a unique opportunity for Western Australia to encourage economic growth through gas-fired business investment. We believe recent events – such as Strike Energy's proposed Project Haber ammonia/urea facility and Mineral Resources' acquisition of Perth Basin acreage – are a step in this direction," said Rystad.
Activity levels in the Perth Basin are set to rise
Following significant cutbacks in industry spending during 2020, which saw only the West Erregulla-3 well spudded during that year, Rystad Energy currently estimates that 21 wells are planned to be drilled in the coming years in the Perth Basin. "This is a notable increase in anticipated drilling activity when compared to the historical record, which shows that 18 exploration and appraisal wells were spudded between 2014 and 2020," said Rystad.