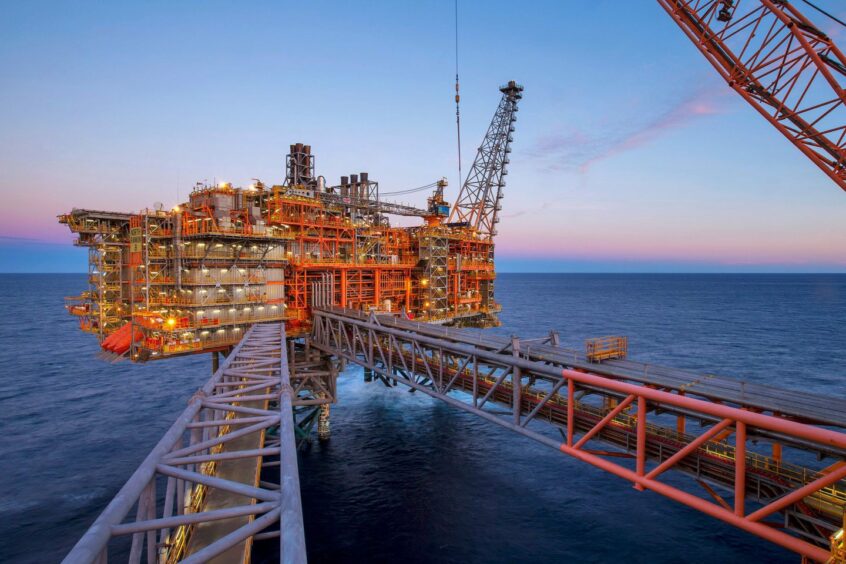 Woodside Energy Group and officials representing workers at some of its liquefied natural gas facilities are likely to hold more talks next week after failing to reach agreement on issues that could trigger strikes and disrupt global exports.
Discussions on Tuesday over demands around pay and other conditions by staff at the North West Shelf LNG operations in Western Australia failed to reach any consensus, the Offshore Alliance, which includes two key labor unions, said in a Facebook post on Wednesday.
"Woodside are well off the pace on key bargaining issues including job security and remuneration," the alliance said. The producer's "actions and bargaining position at yesterday's meeting will determine the destiny of our bargaining campaign."
The sides intend to hold new talks next Wednesday, according to a person familiar with the matter who asked not to be named as the details are private. Union officials did not immediately respond to a request for comment on a date for fresh discussions.
"We continue to engage actively and constructively in the bargaining process," Woodside said Wednesday in a statement, without specifying any date for further negotiations. "Positive progress is being made and the parties have reached an in-principle agreement on a number of issues that are key to the workforce."
Woodside's shares fell as much as 1.4% in Sydney trading, trimming an advance this year to about 8%.
About 150 Woodside workers voted for potential action that would include stoppages of between 30 minutes and four hours, and actions such as refusing to unload cargo other than food, water or medical supplies. They would also stop restarting process gas compressors or generators, and wouldn't facilitate helicopter landings.
Workers at Chevron's Gorgon and Wheatstone downstream facilities must complete a separate vote on action by Aug. 24, while Australia's Fair Work Commission on Monday authorized union officials to ballot members at the Wheatstone offshore platform. Votes need to be completed no later than 10 days after a ballot order is made.
Industrial action must start within 30 days of a completed ballot, unless the commission grants a request for an extension. A union needs to give seven days' notice before that industrial action begins.
Benchmark European natural gas futures closed 13% higher Tuesday as traders weigh the prospect of disruptions against weak demand and high storage levels in the region.
Outages at the Woodside operation and at Chevron sites, where workers are also considering industrial action, could put about 10% of global LNG supply in jeopardy, according to Goldman Sachs Group.
While Europe rarely buys Australian LNG, it would need to compete with other countries in Asia for replacement shipments. The Dutch benchmark is still more than 80% below the records reached last year in the wake of Russia's invasion of Ukraine.
Chevron will delay plans to sell some spot market cargoes from its Gorgon operation as a result of the strike risks, people familiar with the details said Tuesday. The producer declined to comment on the sales, and on details on any planned talks with union leaders.
Recommended for you

Chevron and unions agree to end Australia LNG strikes