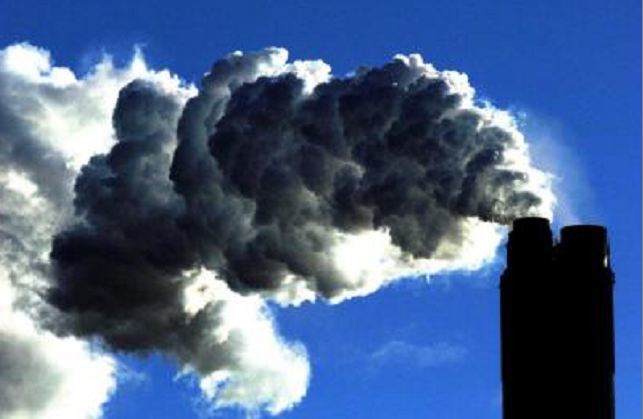 China's emissions of climate-warming carbon dioxide fell last year for the first time in more than a decade, offering fresh evidence that efforts to control pollution in the nation of 1.4billion people are gaining traction.
Total carbon emissions in the world's second-biggest economy dropped by 2% in 2014, compared with the previous year.
It us the first drop since 2001, according to a Bloomberg New Energy Finance (BNEF) estimate based on preliminary energy demand data from China's National Bureau of Statistics.
Sophie Lu, a Beijing-based analyst at BNEF, said the country's coal demand was slowing, while all other fuels, including oil, gas and renewables, were being consumed more.
The International Energy Agency (IEA) has identified shifting energy consumption in China as among the reasons global CO2 emissions did not rise in 2014.
China's performance is a glimmer of good news for the nation's leaders and their push to clean up the environment.
The world's biggest carbon emitter has cut its dependence on coal as it tries to rein in pollution.
It has also poured money into clean-energy sources such as solar, wind and hydro developments.
China led the world in renewables last year, with investments of £60billion, accounting for one thio=rd of the total spent on clean-energy globally, according to BNEF figures released in January.
Coal consumption in China fell by 2.9% last year, the first drop in at least a decade, said Tian Miao, a Beijing-based analyst at London-based research firm North Square Blue Oak.
China's energy consumption growth weakened to 3.8% in 2014, the lowest since 1998, as the economy expanded at its slowest pace since 1990.
The country got 11% of its primary energy from non-fossil fuels, including renewables and nuclear, up from 9.8% a year earlier, the National Energy Administration has said.
China is targeting 15% of its energy from such fuels by 2020. It plans to cap carbon emissions by 2030 under an agreement reached between US President Barack Obama and Chinese President Xi Jinping in November.
A wider international climate change accord is expected to be finalised in Paris climate talks in December after negotiations in Lima last year ended with a plan for nations to commit to cut emissions.
Read more Australasia news here.