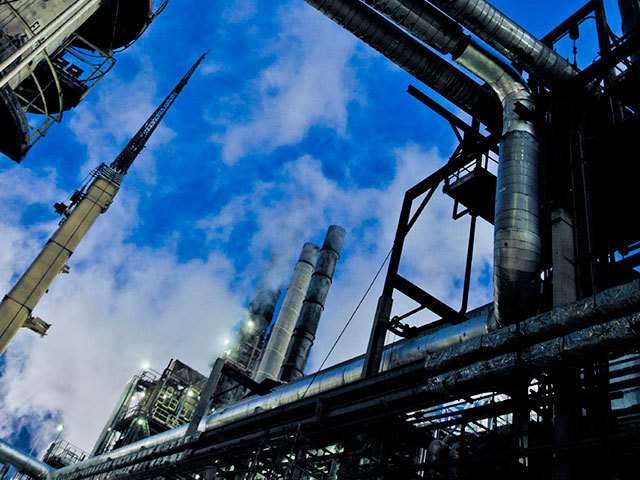 China and India are poised to fill up their strategic oil reserves this year, taking advantage of lower prices, according to the International Energy Agency (IEA).
The two nations are building emergency stockpiles with millions of barrels of crude that mirror the reserves of oil and refined products that the US and its western allies amassed after the first oil crisis of 1973 to 1974.
"Cheaper oil facilitates the building of strategic reserves," Paris-based IEA said  in its latest monthly oil market report.
The purchases, if confirmed, will add to global oil consumption growth, IEA said, offsetting "current weak fundamentals" of supply and demand and potentially boosting prices.
Brent crude, a global oil benchmark, has fallen 47% over the past year to trade at about $57 a barrel.
IEA said: "Since oil prices began their rapid retreat last June, the import bills of oil-importing economies have declined.
"This has assisted governments in many of these countries in either adding to their strategic reserves or putting in place firm budgetary provisions to increase oil holdings."
The energy watchdog said China was "expected to again stockpile crude in 2015" as it completes new tanking capacity.
Beijing in November for the first time revealed details of its oil stockpiling program, saying it held about 91million barrels in four different locations. The US holds 696millions barrels of oil in its emergency reserve, the largest in the world.
India has yet to start storing crude oil, but the IEA said the government had approved a £228million budget to cover the filling of its first emergency tanks this year. At current prices, that would amount to 6.5million to 7million barrels of crude.
 IEA, adviser to 29 oil-consuming nations, said Vietnam had also used lower oil prices to boost its commercial stockpiles held at refineries.
China and India have said in the past they need to build strategic reserves to offset the risk of a disruption in supplies, mostly from the Middle East and North Africa.
Western countries have used their strategic reserves only three times over the past 35 years, during the first Gulf War in Iraq in 1991, after hurricane Katrina in 2005 and, in 2011, after the start of the war in Libya.
Read more Australasia news here.