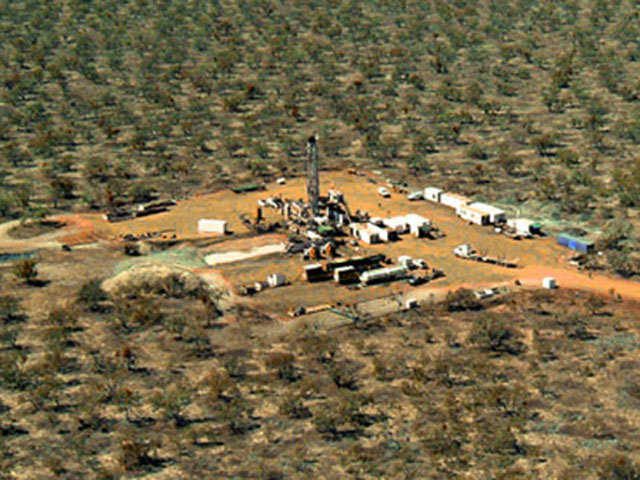 Falcon Oil and Gas has reported good progress with the first horizontal well drilled in the Beetaloo basin shale play in Australia.
Falcon has drilled the Amungee NW-1H well to a total measured depth of 3,808 metres and has cut 1,100 metres horizontally through the B Shale interval of the Middle Velkerri formation.
Favourable shale properties extending from the Amungee NW-1 vertical well qualify the area as a prospective and laterally extensive sweet spot in the north of the Beetaloo basin. Excellent gas shows throughout indicate the likelihood of high levels of gas saturation across the entire horizontal section.
The Amungee NW-1H well will be cased, cemented and suspended until the performance of the multi-stage fracking next year.
In the meantime there will be an in-depth evaluation and petrophysical analysis of all the technical data gathered from the three wells drilled this year.
Falcon chief executive Philip O'Quigley, said: "Experiencing excellent gas shows during the drilling of Amungee NW-1H demonstrates the high level of
gas saturation in the entire horizontal section which is a strong indication of the potential prospectivity of our Beetaloo acreage.
"The stacking of rig 185 demonstrates further commitment from our JV partners Origin and Sasol, and will enable us to commence the 2016 drilling and exploration program at the earliest possible opportunity."
Recommended for you
X

88 Energy delayed by rig repairs at Icewine