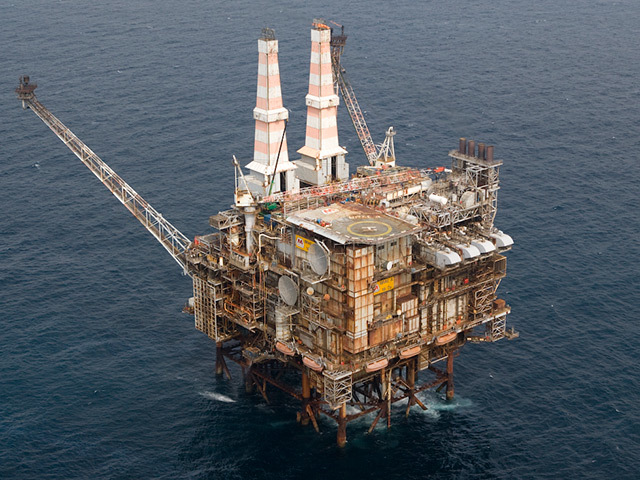 Marathon Oil has become the latest firm to propose leaving large volumes of kit in the North Sea as part of decommissioning plans.
The Houston-headquartered firm wants to leave platform jacket footings in the Brae Area, along with drill cuttings and trenched pipelines, cables and umbilicals.
Earlier this year, oil major Shell submitted plans for decommissioning its Brent field without removing the huge, concrete platform legs.
Brae, about 170miles north-east of Aberdeen, consists of three platforms, three subsea tie-backs, and associated pipelines and subsea components.
Draft plans for dismantling Brae − filed yesterday with the UK energy department − covered 17 installations and 75 pipelines.
Marathon, whose UK operations are based in the Granite City, predicted that the decommissioning process would take up to 20 years to complete.
It said third party facilities linked to Brae were covered by commercial agreements and were part of the cessation of production (CoP) process, which is regulated by the Oil and Gas Authority.
The impact on surrounding infrastructure will be examined as part of the regulatory review process for decommissioning programmes.
About a dozen other oilfields use Brae and its pipelines for exporting hydrocarbons.
Oil and Gas UK upstream policy director Mike Tholen said efforts to maximise recovery and sustain operations had to be taken into account.
Mr Tholen said: "Industry will continue to work closely with the OGA to ensure key infrastructure is retained to facilitate maximising economic recovery across the UK continental shelf."
Production from the Brae Alpha platform started in 1983, followed by Brae Bravo in 1988 and East Brae in 1993.
Marathon started making plans for decommissioning Brae in 2009.
Bravo is expected to stop producing in 2018, with Alpha to follow at a later date. CoP for East Brae is currently slated for late-2020.
Marathon said it had already extended the life of Brae beyond initial projections, but that production would become sub-economical in the short term.
In November 2016, a rescue operation was mounted on East Brae when the platform was shut down following a power failure.
And Brae Alpha was shut down for four days after a gas scare about a year earlier.
In its proposals, Marathon said it was "inevitable" that its North Sea workforce would be reduced once the job had been completed.
The company will not be able to provide a cost estimate until the plans have been finalised and approved.
It has asked Ospar, a pan-European body, for permission to leave the lower sections of the platform jacket/sub-structures in the North Sea.
Marathon said full removal could lead to drill cuttings being dispersed more widely and could be hazardous to workers.
The business said it was prepared to maintain "post-decommissioning safety zones" around the structures to reduce the risk of fishing vessels snagging their nets.
Lyndsey Dodds, WWF head of marine policy, said: "It's worrying another North Sea oil operator is proposing to leave infrastructure in place as part of its decommissioning work.
"Oil and gas companies have a legal, as well as moral, obligation to clean-up their mess."
Recommended for you
X

UK set up for global gas fight as giant storage site shuts