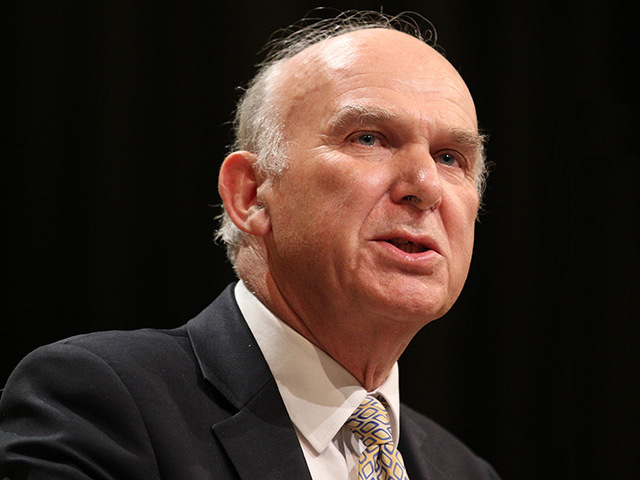 New Liberal Democrat leader Sir Vince Cable has said decommissioning could become a "major industry" in the North Sea and create thousands of jobs – if it's done properly.
The senior MP, a former chief economist at Shell, also insisted there was still a lot of oil and gas to be recovered provided the right fiscal policies are pursued.
He told Energy Voice: "There's still a lot of development potential around the west of Shetland and we hope the government is sufficiently aware of that to give it the necessary support because it has been through a bad period.
"There is a lot more potential that hasn't yet been realised."
He said his main interest in his business secretary capacity during the Coalition was trying to develop supply chains.
He added: "The north-east of Scotland in particular has a remarkable supply chain.
"If the government really believes in the industrial strategy they should be building on what we did in the Coalition to strengthen it.
"We had a very effective group. It was generally non-partisan collaborative work. We made some very good progress mapping the supply chain and supporting it."
Asked about the future of decommissioning in the area, he added: "It is potentially a really major industry but it's technically very difficult.
"But getting decommissioning right, if it's done properly and in an environmentally safe way, it's going to provide thousands of jobs over a longish period."
The UK Government insists its commitment to the oil and gas sector remains as "strong as ever".
Earlier this year, Prime Minister Theresa May hailed the industry as world-class and pledged her support to ensuring its continued competitiveness on the international stage, pointing to the £2.3billion package of measures already delivered.
At the Budget, Chancellor Philip Hammond unveiled plans to investigate the use of tax incentives to make it easier for operators to sell oil and gas fields with the aim of keeping them productive for longer.
Recommended for you
X

In Pictures: From the North Sea to the National Gallery