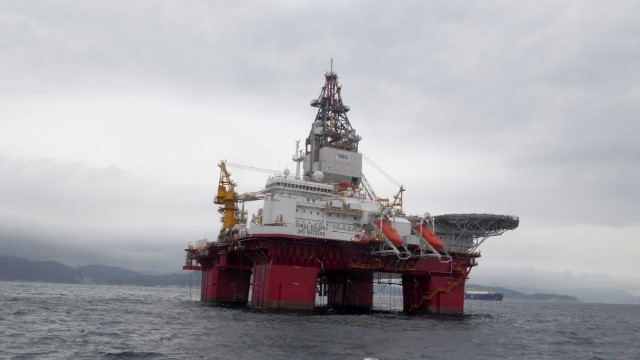 Songa Offshore said it plans to issue a convertible bond of $100million with an option to increase it by a further five million as it looks to complete comprehensive refinancing.
The move comes after Statoil made a number of changes to drilling contracts with the company.
In a statement Songa said the proposed refinancing includes a full conversion to equity in an amount of $150million, significant interest reductions, maturity extensions and other amendments.
Songa said the refinancing will secure the commencement of all four long-term Cat D drilling contracts for Statoil and create a sustainable long term financial plan for the company.
The Songa Equinox and the Songa Endurance have both been operating with an earnings efficiency of 98% for the last three weeks, while the Songa Encourage is expected to arrive in Bergen today and commence drilling operations next month.
The delivery of the Songa Enabler is expected to take place at the end of March and the rig is scheduled to commence drilling operations from August this year.
A spokesman for Songa Offshore said: "The Statoil drilling contracts stipulate that the client is entitled to shorten the duration of the drilling contracts by the same amount of time that the rigs have been delayed, relative to a pre-agreed delivery window. I
"In this respect, Songa Offshore has received notice that Statoil has exercised its contractual rights to reduce the contract lengths on the Songa Equinox by 347 days and on the Songa Endurance by 184 days.
"Songa Encourage and Songa Enabler are scheduled to commence their drilling contracts in April 2016 and August 2016, each approximately four months after their respective pre-agreed delivery windows.
"The aggregate contract backlog for the four Cat D rigs, adjusted for the received notice described above, is estimated to be in excess of 30.5 rig years or USD 5.1 bn as of 29 February 2016, excluding options."