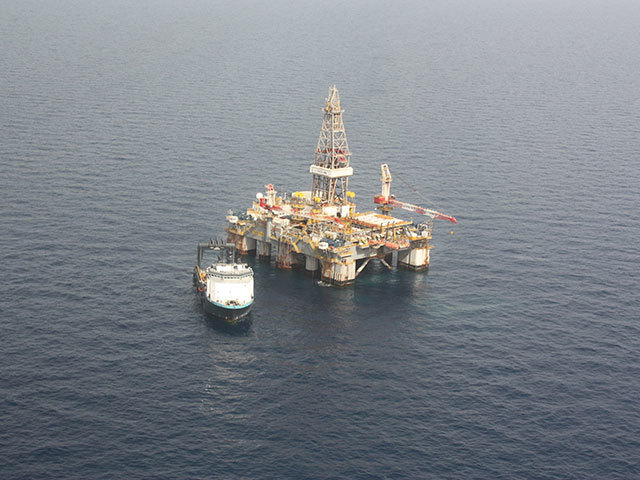 Israel has approved the development of the $5billion Leviathan natural gas field which is set to give Israel a second source of gas supply and turn it into a gas exporter.
Leviathan, one of the largest offshore discoveries of the past decade, was found off Israel's Mediterranean coast in 2010.
It has an estimated 622 cubic meters of natural gas (BCM) of reserves and is expected to become operational in 2019.
Texas-based Noble Energy, which holds a 40 percent stake in Leviathan, said the field would initially start production at 1.2 billion cubic feet a day and expand to 2.1 bcf.
"Leviathan is expected to provide a second source of supply and entry point into Israel's domestic natural gas transport system, while also delivering exports to regional countries," Noble said in a statement.
Leviathan will cost at least $5 billion to develop.
Noble's senior vice present for the Eastern Mediterranean, Keith Elliott, said: "Receiving support from the Government of Israel for the POD further builds upon recent regulatory momentum, including the Israeli Government's approval of the revised stability language in the Natural Gas Regulatory Framework as well as the National Planning Committee's approval of the offshore location for the Leviathan platform and pipeline connection onshore.
In addition, Noble Energy and partners have made quick progress marketing natural gas to new customers."
Earlier this week, Leviathan signed a deal to supply up to 473 bcf to a new private power plant, IPM Be'er Tuvia, for 18 years.
In January Leviathan signed a $1.3 billion gas supply contract with Edeltech, Israel's largest private power producer.
Last week Israel's government approved a revised deal aimed at fast-tracking development of Leviathan, which has been mostly earmarked for exports.
In March Israel's Supreme Court blocked a previous agreement between the field's shareholders and the Israeli state, the terms of which would have stayed unchanged for 10 years.
It had been opposed by opposition parties and public advocacy groups on grounds that Noble and its partner Delek Group – which also own the adjacent Tamar field – would control too much of Israel's natural gas supply.
Recommended for you

Australia CCS set for boost as gas players, including BP, eye major investments