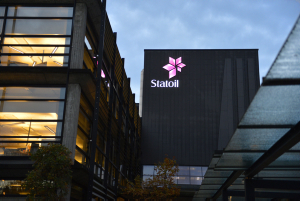 Norwegian energy giant Statoil has been given until July 8 to explain how it will deal with non-conformities and improvements following an inspection of its Tjeldbergodden facility.
Norwegian authorities audited the the management and performance of crane and lifting operations and follow up of occupational health and safety at Tjeldbergodden, near Trondheim in the north of the country.
Tjeldbergodden's methanol plant is Europe's biggest, and ranked at its opening as the first Norwegian use of natural gas in large-scale industrial production.
The audit, by the Petroleum Safety Authority, revealed non-conformities regarding: maintenance of wire rope; training of scaffolding users; documentation of safety labelling of machinery; the occupational health service; training and competence
In addition, improvement points were identified in connection with: lifting operations; norms for rope work; handling of non-conformities; chemicals and chemical exposure; storage space for permanent PPE; protection from contact with hot surfaces and fixtures; working environment mapping.
Statoil has an 82.01% interest in the plant, with ConocoPhillips owning the remaining 17.98%.